Manchester City captain Vincent Kompany has weighed in on the diving debate, claiming simulation is a bigger problem for the game than tough tackling. The City defender brought up the subject after being asked about the hazards of hard challenges.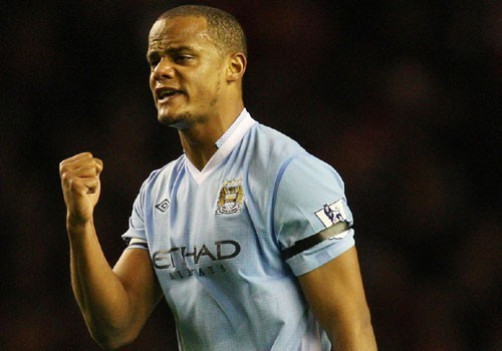 "It's a tricky subject," Kompany said, "Safety of players is paramount but there is something competitive and physical about the English game that makes people want to watch it. We should not lose that."
Kompany believes the physicality of the Premier League draws fans from across the globe.
"Let's ask people round the world why they watch English football and then let's think about where we want to draw the line when it comes to physicality in the game," he continued, "It's the way the game is played here that makes it possible for fans from all around the world to watch it on TV. The intention of what you do, if it's wrong, should be punished severely. I'm clear on that. But let's not ruin the game."
The Belgium international believes there are greater concerns for football than tackling.
"What annoys me most is diving and cheating," he said, "There is nobody cheating when they tackle hard but fairly for the ball. Diving is the bigger crime. You see some competitions abroad when people are ruining games by asking for yellow cards, rolling around, giving their opinion to the referee."
Although there have been some high profile cases of simulation in England, the City captain believes the Premier League is a model for how football should be played.
"England is still, on the whole, an example to the rest about how a game should be played," said the centre-half, "If a decision needs to be made about how English football should evolve, the last thing they should do is try to mirror what happens in other leagues."
Kompany is currently sidelined with a calf injury and hoping for a swift return to aid in City's bid to retain their title, a feat the Belgian still insists is possible.
"We are not about to give up but the reality is that we are up against a very good United team," he added, "United are still in the Champions League and that may give us an opportunity. We have attributes that give me hope and help me to keep calm. We are very calm."
To reduce the nine-point gap to leaders Manchester United, City will be hoping they register a win away to Southampton and Everton can take points off United this weekend.