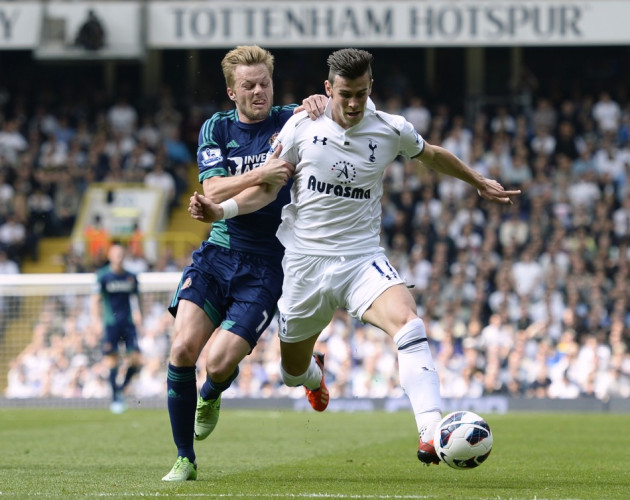 Arunava Ray
Hart, Zabaleta, Ferdinand, Koscielny, Evra; Carrick, Mata, Cazorla, Bale; Van Persie, Suarez
Despite City's failure to retain the title, Joe Hart remains the goalkeeper to beat. Pablo Zabaleta has been a key part of the City defence, as well as one of their most consistent players. Rio Ferdinand may be 34 but is still a top centre back and Laurent Koscielny's form was key to Arsenal picking up 26 points from the last 10 games. Like Ferdinand, an aging Patrice Evra has proven he is indispensable.
Carrick has held the midfield together and rightly been named the club's Player of the Year. And with 23 goals and as many assists, the Spain duo of Juan Mata and Santi Cazorla have had excellent seasons. Bale's inclusion needs no explanation, really.
Robin Van Persie and Luis Suarez, despite the latter's theatrics, are two of the most potent strikers in the world.
Naveen Nayak
Hart; Zabaleta, Nastasic, Vertonghen, Baines; Carrick; Cazorla; Bale; Mata; Van Persie, Benteke
City have been the best team defensively this season, managing 18 clean sheets and conceding only 34 goals. Hart, Zabaleta and Matija Nastasic have been key players for City this term. Jan Vertonghen and Leighton Baines have also had a huge impact on their sides' back four.
Gareth Bale, Michael Carrick, Cazorla and Mata have been the most instrumental members of their sides' midfield, and become the engines of their respective teams. Van Persie guided United to a 20th league title, while Christian Benteke played a crucial role in helping Aston Villa avoid relegation.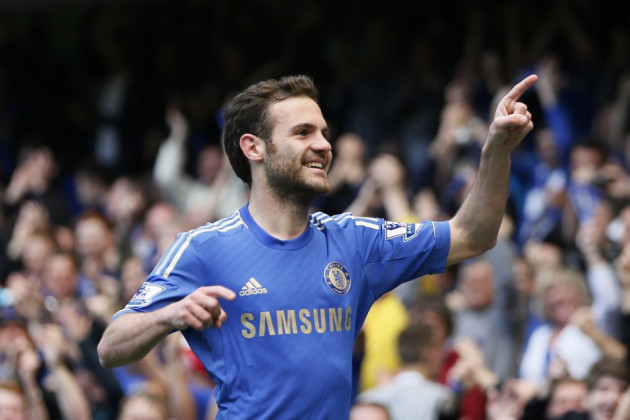 Nick Howson
Mignolet; Zabaleta, Nastasic, Vertonghen, Baines; Carrick, Mata, Bale; Suarez; Benteke; Van Persie
While they run out of ideas at the top end of the pitch, City solid back line has been anchored by two men, Zabaleta and Nastasic - and the latter has proved one of the signings of the season.
Carrick has been the cog of United's 20th league title win, while Mata has defied the laws of physical expenditure with a superhuman effort for Chelsea this term.
In Suarez you have the most talked about and talented player the Premier League, Van Persie the ultimate finisher in the English top flight and Benteke the man-mountain at the heart of Villa's survival.
Srinivasan Chandrashekar
Mignolet; Zabaleta, Kompany, Vertonghen, Monreal; Toure, Luiz, Michu, Mata, Silva; Van Persie
Cech won the Europa League, Hart a third Golden Glove and De Gea made the PFA Team of the Year but Mignolet's 11 clean sheets and 139 saves kept Sunderland in the Premier League despite an unimpressive back four.
Zabaleta is not the prettiest right back. However, he is one of the most tenacious and will not stop running or tackling. The same goes for Nacho Monreal on the left, who combines stamina with ability on the ball. Man City have had the best defensive record for the past three seasons and Kompany's role has been critical.
Yaya Toure and David Luiz are two of the most accomplished midfield options and both would walk into any side.
Mata and Michu have been critical to their teams' successes this season, with a combined 29 goals and 14 assists. Silva has had a subdued season but remains a world-class option.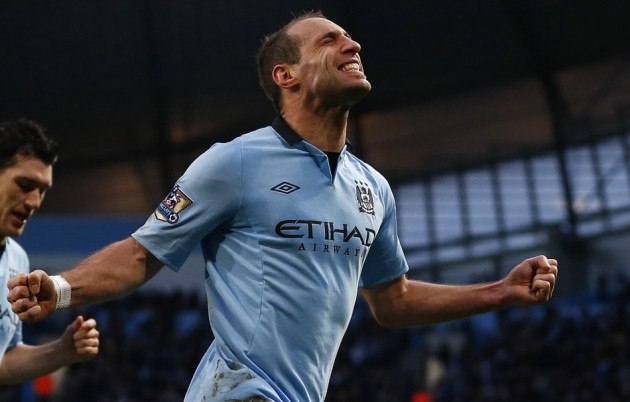 Tony Mogan
De Gea; Rafael, Evans, Nastasic, Rose; Carrick, Dembele; Mata, Suarez, Bale; Van Persie
The idea of a young player not from these shores 'coming of age' is a rather clichéd concept, but the scenario couldn't be truer of De Gea, with the Spaniard providing a series of reminders why Sir Alex Ferguson saw fit to select him as Edwin van der Sar's successor.
The seamless transition of Matija Nastastic has been a rare highlight of City's season while Danny Rose will have pricked the ears of Tottenham boss Andre Villas-Boas.
Mousa Dembele has cemented his reputation as one of the league's best all-round midfielders, while Mata's contribution has spearheaded Chelsea under Rafa Benitez.
Vishnuprasad S
Jaaskelainen; Zabaleta, Williams, Jagielka, Evra; Schneiderlin, Lampard; Cazorla, Michu, Bale; Benteke
Jussi Jaaskelainen's 11 cleansheets and 162 saves have been crucial in West Ham's 10th place finish straight after promotion, and there's no doubt Zabaleta has been the most impressive right-back in the Premier League this year.
Phil Jagielka and Ashley Williams' performances were outstanding this season and that's why they have been attracting interest from top clubs once again.
Saints' Morgan Schneiderlin has been the best holding midfielder for me this season, while Frank Lampard had a fantastic year in the middle of the park. Benteke, who scored 19 goals in his debut season for a bottom club, would lead the line.