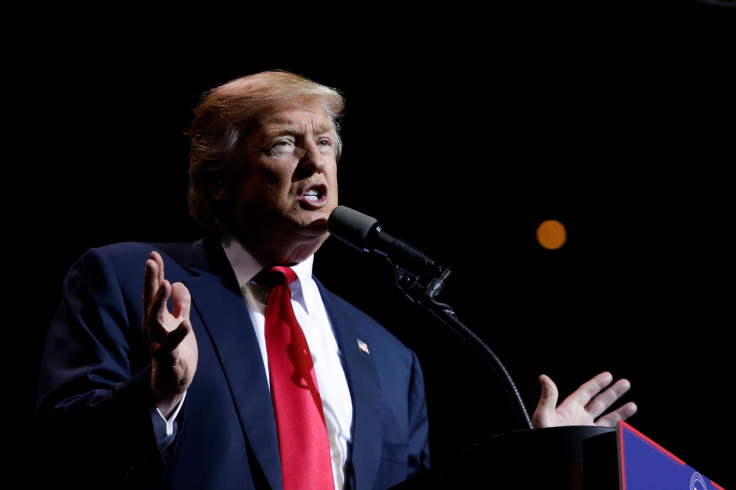 President-elect Donald Trump has invited key tech industry leaders to a roundtable discussion on 14 December in New York. The invitation for the meeting was sent by Trump's newly chosen White House chief of staff Reince Priebus, Silicon Valley entrepreneur and PayPal co-founder Peter Thiel and Trump's son-in-law Jared Kushner, USA Today reports.
The agenda or invitees for the meeting have not yet been revealed. Cisco Systems chief executive Chuck Robbins and Oracle co-CEO Safra Catz will be attending the meeting. Spokespeople for Apple, Facebook, Google, Amazon and Microsoft declined The New York Times' request for comment.
According to Politico, a spokeswoman for popular ride-hailing service Uber declined to state whether or not the company received an invite for the meeting, but did mention they are "not sending a representative to this particular meeting".
"Of course, we will be engaging the administration on issues that matter for our business," the spokeswoman added.
During the presidential race to the White House, Silicon Valley giants had expressed apprehensions over a Trump presidency because of his views on immigration and free trade, and targeting of multiple tech companies during his campaign.
Earlier this year, Trump slammed Apple over its refusal to comply with the FBI to unlock the iPhone used by one of the shooters in the San Bernardino attack and called for a boycott of the company. In February, he accused Amazon founder and CEO Jeff Bezos of buying the Washington Post to help his company to gain "political influence" and avoid paying taxes.
In November, he criticised IBM for laying off American workers, claiming the company was shifting jobs to India and other countries. Last week, IBM CEO Ginny Rometty was selected as the only Silicon Valley executive of 16 business leaders to join Trump's Strategic and Policy Forum.
Thiel, who spoke at the Republican National Convention during the summer and donated $1.25m (£987,600) to the Trump campaign, was one of the few tech executives and investors endorsing the Republican candidate. The venture capitalist, who is also on Facebook's board of directors, is currently a member of Trump's transition team.
Following Trump's historic victory over Hillary Clinton last month, multiple tech executives offered their congratulations to the president-elect while emphasising the importance of moving forward and getting back to work.
While some Silicon Valley investors called for California to secede from the US, a number of tech leaders set sail on a luxury cruise to the Bahamas to discuss how they are "going to change the world" just hours after his win.
Last month, the Internet Association — a trade group of 40 tech companies including Facebook, Google, Twitter, Amazon and Uber — sent Trump an open letter congratulating him on his win and laid out a series of policy priorities. The priorities included support for immigration and stronger encryption, maintaining of net neutrality rules, and ensuring an open internet.
"The internet industry is a critical force for growth in our modern economy," Internet Association president and CEO Michael Beckerman said in a statement at the time. "We look forward to working closely with the Trump administration along with Republicans and Democrats in Congress to implement policies that promote innovation and cement the internet's role as a driver of economic and social progress for future generations."