After a five-year jump, fans of Pretty Little Liars season 6 are expecting the girls to grow mature while dealing with Uber A who is waiting for them in Rosewood. The midseason finale of the show revealed CeCe Drake aka Charlotte to be A, the real face behind the hooded tormentor who has made the liars' lives painful.
As of now, everyone knows that post the Big A revelation, the liars will leave their town Rosewood and move on in their lives and careers in different cities. But they will all return to the town after Alison, who is now working as a teacher, requests them to give a good testimony for her sister Charlotte (aka CeCe Drake).
Warning: Spoilers ahead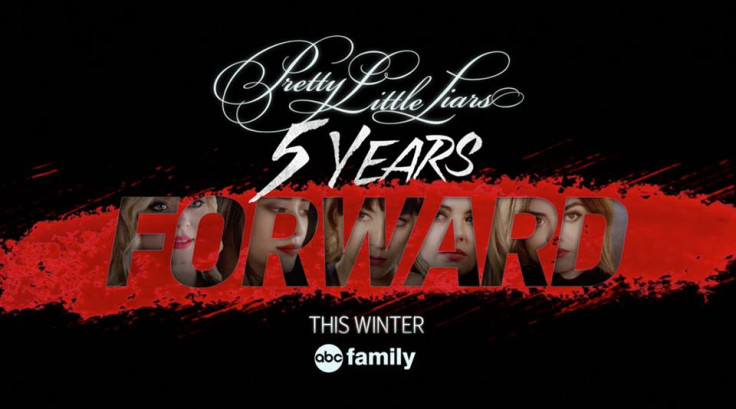 The girls will return but along with their classy and sophisticated wordrobes, they will bring a lot of secrets that will add to their troubles as they face another mystery person who is determined to make their lives difficult to live.
Click here to watch the show live on Freeform network, previously known as ABC Family. The live link is visible only in the US.
The official synopsis of the winter premiere titled Of Late I Think Of Rosewood reads:
"After years of tormenting and numerous shocking revelations, the Liars finally uncovered the true identity of 'A' in the summer finale of season six. Now, five years later, the girls have each pursued their own paths and have started adjusting to a life without 'A,' when something happens in Rosewood that forces them to go back to where it all started. Torn between their old habits and their new lives, the events in Rosewood compel the Liars to join forces once again, as relationships are put to the test and secrets are revealed. Having matured over the past few years, these are not the same girls who left Rosewood. As new lies emerge — how will they push forward without going back?"
Show creator Marlene King has hinted that unlike A, the show's new antagonist will be much more dangerous and will last for only a season and half. The winter premiere of Pretty Little Liars season 6 will air on 12 January.