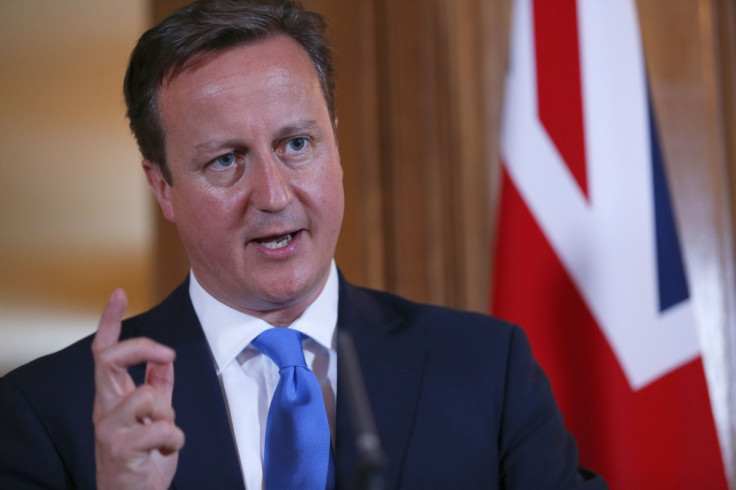 British Prime Minister David Cameron has pledged £5m ($7.7m) to fight the "poison" of extremism through funding local charities and campaigns against extremism. The announcement comes as the government prepares to launch its new Counter-Terrorism Strategy on Monday (19 October).
The government says that the new strategy which will focus on strengthening "community resilience" and building a national network of grassroots organisations to challenge all forms of extremist ideology. Cameron said that program would tackle violent and non-violent extremism, support mainstream voices and address "the segregation and feelings of alienation that can help provide fertile ground for extremist messages to take root".
It will also develop the partnership between industry, police and government to remove extremist propaganda on the web and prevent extremist recruiters from grooming new recruits online.
The UK prime minister said: "We need to systematically confront and challenge extremism and the ideologies that underpin it, exposing the lies and the destructive consequences it leaves in its wake. We have to stop it at the start – stop this seed of hatred even being planted in people's minds and cut off the oxygen it needs to grow.
"At the core is building a national coalition of all those individuals and groups who are united in their determination to defeat extremism and build a more cohesive society. We will do everything we can to support them – through my new Community Engagement Forum and with practical support and funding to tackle these deep-rooted issues. The scale of the task is immense and that is why we need everyone to play their part."
In July 2011, the UK's Conservative-Lib Dem coalition government launched the Prevent program, which was also aimed at stopping radicalism within communities. According to a Home Office outline of the strategy, this program was needed as previous counter-terrorism programmes had "not clearly recognised the way in which some terrorist ideologies draw on and make use of extremist ideas which are espoused and circulated by apparently non-violent organisations, very often operating within the law".
Since its launch the Prevent programme has criticised as being counter-productive, as it was not trusted by Muslim communities. Speaking to Radio 4 in March, Del Babu, a former Superintendent in the Metropolitan police and a Muslim, said Prevent had a lack of diversity, did not understand the communities it was working in, and funded organisations that were not trusted by the Muslim community, such as the Quilliam Foundation.