Prime Minister Matteo Renzi defends Italy's response to migrants drowning in the Mediterranean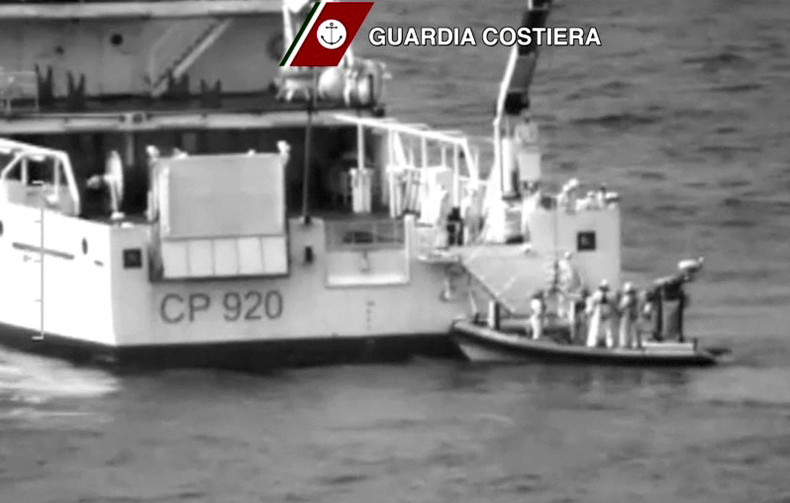 The Italian Prime Minister Matteo Renzi responded to claims by aid agencies that his government was not doing enough to prevent migrants drowning in the Mediterranean after a boat carrying 700 people capsized between Lybia and Italy.
He confirmed that Italy had called an "extraordinary European council" meeting as soon as possible to discuss the recent tragedy.
He said: "There is a scourge in the Mediterranean and on our continent, this is the a new 21st-century slavery trade.
"We must block these new slave traders because it is about human dignity and security."
He also confirmed that Italy was working with the Maltese government to "save as many human lives as possible".
Only save Christians, says Farage
Meanwhile, British politicians have been reacting to the tragedy as they campaign for the upcoming general elections.
Ukip leader Nigel Farage blamed David Cameron and former French president Nicolas Sarkozy's "fanaticism" in bombing Libya, which he said led directly to the problem of migrant tragedies at sea.
Farage argued that the 2011 military action completely destabilised the north African country and turned it into a place of "much savagery".
"It was the European response that caused this problem in the first place," he told the BBC. "The fanaticism of Sarkozy and Cameron to bomb Libya. They have completely destabilised Libya, to turn it into a country with much savagery, to turn it into a place where for Christians the place is now virtually impossible. We ought to be honest and say we have directly caused this problem.
"There were no migrants coming in these quantities before we bombed the country, got rid of Gaddafi, however bad he might have been, and destabilised the whole situation."
He added: "I have not got a problem with us offering refugee status to some Christians from those countries."
Clegg defends coalition
Liberal Democrat leader Nick Clegg defended the coalition government's actions in Libya.
He said to the BBC: "I don't regret supporting intervention with other countries in stopping what would have been an absolute bloodbath, when Colonel Gaddafi was threatening to kill every single man, woman and child in Benghazi.
"But this tragic large scale of life does show that there is an urgent need for the European Union to review the arrangements that are in place, because we cannot have large numbers of people dying in such regular intervals in the Mediterranean," he added.
Labour has called for the UK government to reverse what it calls the "immoral" withdrawal of support for search and rescue missions in the Mediterranean, according to a statement.
Yvette Cooper, Labour's Shadow Home Secretary said in a statement: "The British government must immediately reverse its opposition to EU search and rescue operations in the Mediterranean, as the EU needs to restart the rescue as soon as possible.
"EU governments must not turn their backs on those drowning at sea. And we need international action to tackle the traffickers and provide more help in the region to prevent desperate people trying to make the perilous journey in the first place.
"The Italian Government are asking for EU help. The EU should do the basic, humanitarian thing and rescue those in peril on the sea."