Prince Charles is representing the Queen at the Commonwealth Heads of Government Meeting (CHOGM), being held in the Sri Lankan capital Colombo.
The Prince of Wales is deputising for the Queen for the first time in 40 years as she missed her first CHOGM as part of a review of her long-haul travel commitments, according to Clarence House.
The biennial meeting of the 53 member nations of the Commonwealth is aimed at discussing responsibility of the group's role in addressing global issues.
"Ladies and gentlemen, each one of us is here because of the hope and trust we place in the Commonwealth to bring that 'touch of healing' to our troubles and deliver the very best future for our people," the prince who celebrated his 65th birthday both in India and Sri Lanka, said.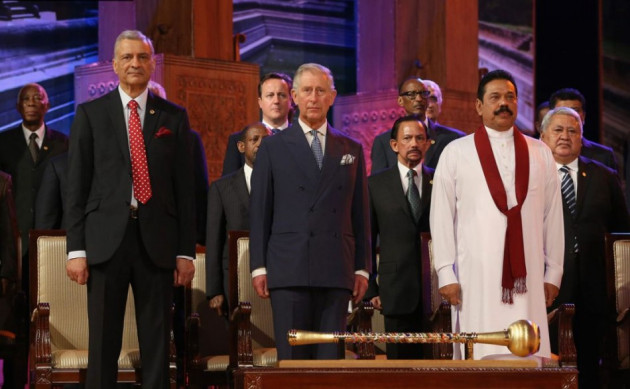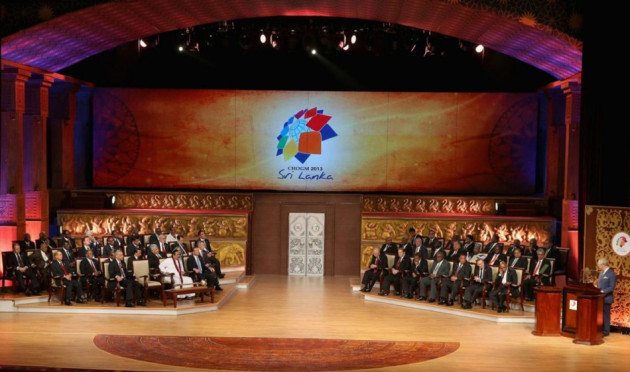 Prince Charles said that India's first prime minister, Jawaharlal Nehru, declared in 1949 that the Commonwealth seemed capable of bringing "a touch of healing" to the management of contemporary world problems.
"More than 60 years later, we should not need to be reminded of the many troubles that beset our world, some of them previously little understood, nor should we underestimate the importance and responsibility of the Commonwealth's role in addressing them," Prince Charles said during CHOGM's opening ceremony, which was also attended by Prime Minister David Cameron and Foreign Secretary William Hague.
Prince Charles and Camilla also hosted a dinner for Commonwealth leaders on the eve of CHOGM in Colombo.
The Duchess of Cornwall wore a diamond tiara belonging to the Queen Mother, her own diamond earrings and bracelet, and a turquoise chiffon beaded evening gown by Bruce Oldfield for the dinner.
Prince Charles and Camilla were on a nine-day visit to India, their most extensive tour of the country together, before they arrived in Sri Lanka.