Prince Charles met British astronaut Tim Peake for the first time during a visit to his Prince's Trust centre for its 40<sup>th anniversary on Tuesday (26 July).
The Prince of Wales, 67, appeared delighted to be in the company of the International Space Station (ISS) crew member as they giggled on several occasions amid the charity's beneficiaries, staff and supporters who attended the event in Bristol.
During the visit, the heir to the throne met young people who are learning about engineering through a stop-motion animation project and rocket-building session with Major Peake, who is a Prince's Trust ambassador.
Peake, who returned to Earth in June after six months in space, seemed delighted by his earthly duties as he taught students how to build a model rocket.
The 44-year-old astronaut has been an ambassador for Charles' youth opportunities trust for a year and a half, but met the prince today for the first time despite exchanging messages as Peake orbited the Earth – Charles described it as a message from Ground Control to Major Tim.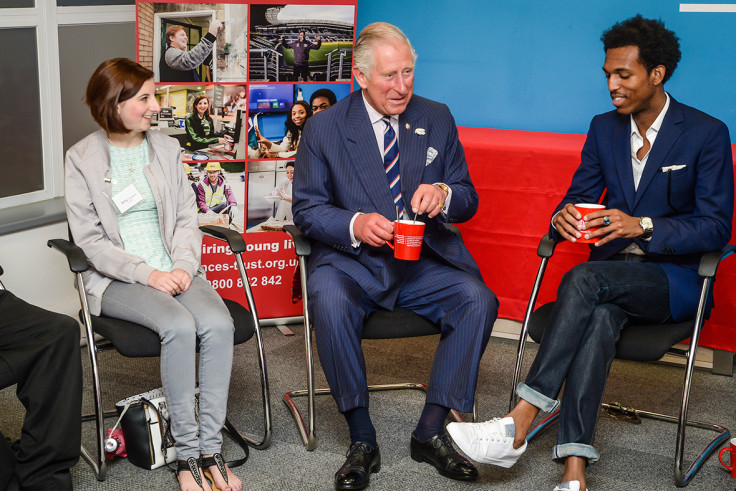 On their meeting, Charles asked: "Are you still in one piece?" as Peake replied: "I'm feeling great."
Explaining how teaching the students helped improved their educational skills, he added: "It's a great way of introducing them to science."
Charles said: "Half the problem with schools I think is a lot of them don't have the workshop facilities for engineering."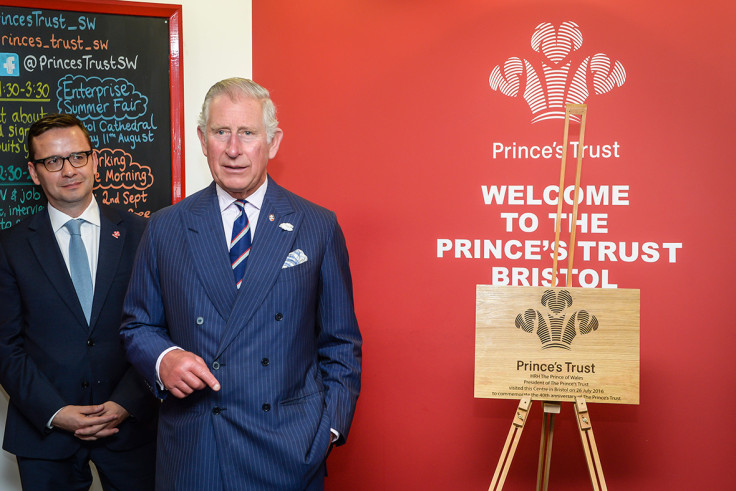 The trust is celebrating its 40<sup>th birthday this year and runs Science, Technology, Engineering and Mathematics (STEM) initiatives to help adolescents develop communication and problem-solving skills along with team-building experience. This gives them a chance of training and working in industries where there are skill shortages.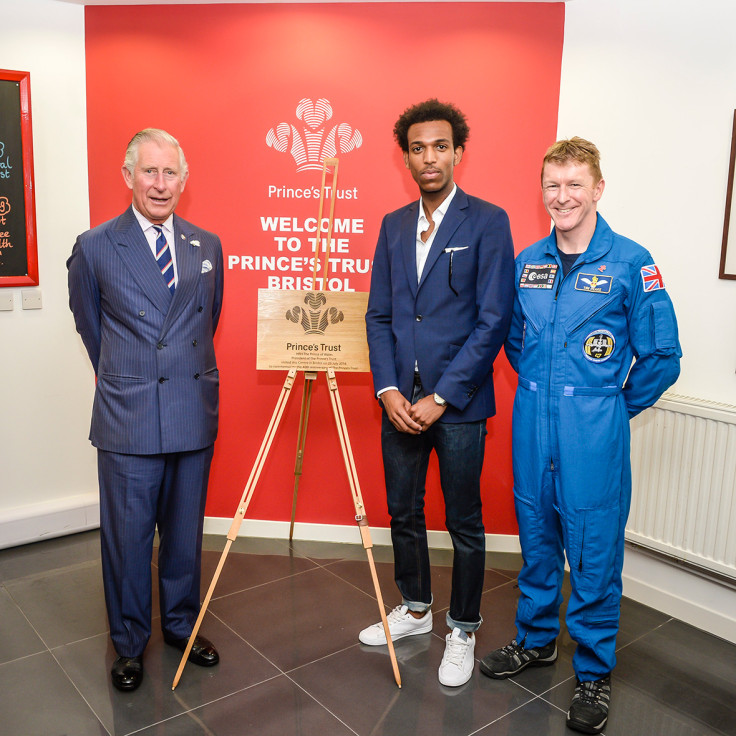 When Charles asked Peake about his recent venture into space – where the temperature reached 2,000C as he descended into the atmosphere and his landing was the equivalent of a 30ph crash – he explained: "I always think it's all right going up but it 's coming back down again that's the problem." The prince described him as "very brave".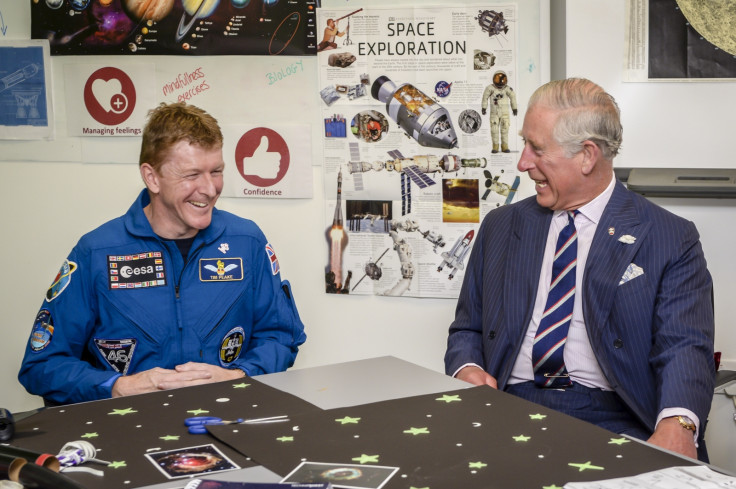 In a brief interview, Charles spoke of his pride in the achievements of the trust, which has helped 825,000 young people in 40 years.
On his greatest achievement, he said: "I always feel it's the process of turning people's lives around that is for me the most rewarding part."
He added: "When you see what a difference you can make to people whose lives are completely shattered or they're deeply depressed or about to commit suicide or on drugs or homeless or whatever and have had a terrible time, just to see the difference you can make through the encouragement they get, the mentoring, the programmes we put them on, the teamwork that's involved, all that is the thing that helps to provide the self confidence and self esteem," Daily Express reports.