Prince Dead: Cannes Film Festival to honour Oscar winning artist
A tribute will be paid to Prince at the Cannes Film Festival in May, it has been announced. A spokesperson for the world famous film festival confirmed plans to stage a tribute to the Oscar winning artist, who was found unresponsive at his Paisley Park home on 21 April.
A festival representative told The Hollywood Reporter: "There will be a tribute to Prince, but [we have] no more information right now" .
As well producing 39 albums, the versatile performer also made his mark on the big screen, winning an Oscar for Best Original Song Score in 1984 for rock musical Purple Rain.
His film Under the Cherry Moon was filmed on the French Riviera close to Cannes at the La Victorine Studios in Nice. Prince also composed songs for movie soundtracks including Tim Burton's Batman, Girl 6 from director Spike Lee Spike, which screened in Cannes' Un Certain Regard section in 1996 and Happy Feet.
Tributes have been pouring in from around the world for the creative icon, as news broke of his sudden death. Monuments around the world including the Empire State Building and City Hall were lit up in purple in his honour. Director Spike Lee organised a street party for fans to celebrate his life "like its 1999" and memorials of purple flowers have been left by inconsolable fans at his Paisley Park compound, where he created his path-breaking music for three decades.
The legendary music icon sold more than 100 million albums worldwide, with 1984's Purple Rain, his highest-selling before his sudden death.
Friends from the music and entertainment world shared their memories of Prince with Justin Timberlake describing him as a 'once in forever artist'. Will Smith, who revealed he was one of the last people to speak to the 57-year-old said he was "one of the most magnificent artists to ever grace this earth." James Corden paid a moving tribute to Prince in his introduction to The Late Show. He said " I feel like today is about celebrating the incredible life that he lived and the brilliant music that he gave us."
President Obama too joined the chorus of people around the world to pay tribute to one of the 'most gifted and prolific musicians of our time.'
Plans are underway for a musical tribute with 8,000 people calling on Madison Square Garden in New York to host a charity concert in Prince's honour.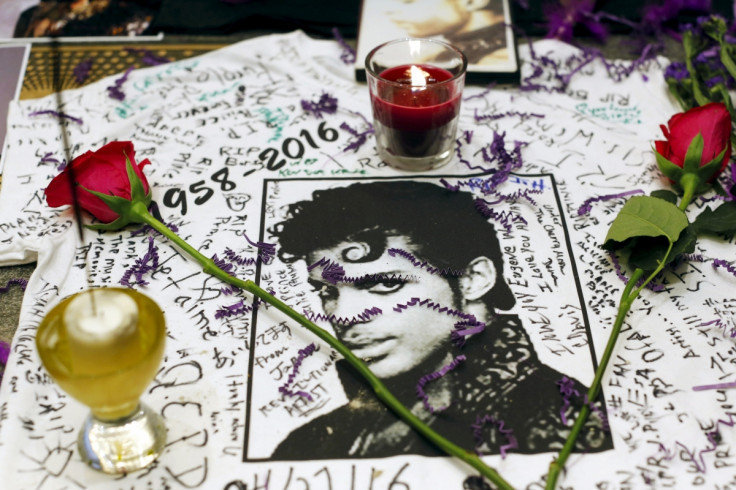 While his friends and fans come to terms with the loss to the music world, speculation continues as to the cause of death, with unconfirmed reports suggesting he had suffered the consequences of an earlier overdose of narcotic painkillers. According to TMZ he was briefly hospitalised and given a so-called "save shot" six days before his death . Doctors recommended he stay in hospital for 24 hours however, Prince reportedly checked himself out in just three hours, apparently because the hospital couldn't meet his demand for a private room. When he left he "was not doing well", a source told TMZ.
Police report that he was found "unresponsive in an elevator" at his Paisley Park home. He was pronounced dead at 10:07 am on Thursday 21 April.
Prince's publicist, Yvette Noel-Schure, confirmed the news that the music icon died at Paisley Park in Minneapolis on Thursday morning (21 April) "It is with profound sadness that I am confirming that the legendary, iconic performer, Prince Rogers Nelson, has died at his Paisley Park residence this morning at the age of 57," a statement read.
An autopsy was carried out on Friday 22 April, but the cause of death has not yet been made public.
© Copyright IBTimes 2023. All rights reserved.