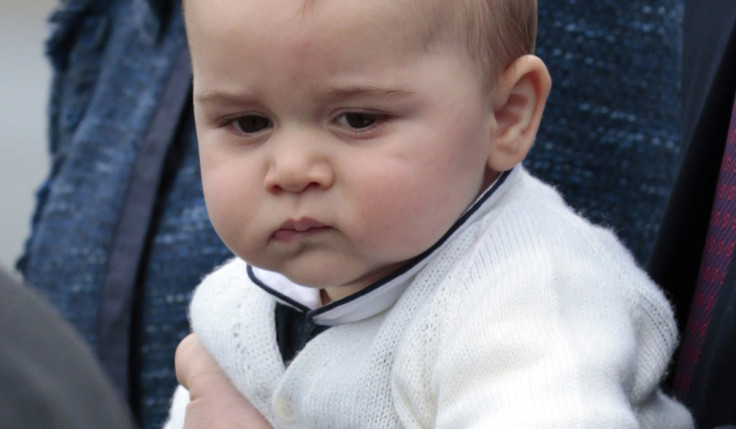 Prince George has had a busy first year. He has travelled 30,000 miles, been named most stylish baby and landed the cover of Vanity Fair.
The future king was the focus of worldwide attention before he was even born. Journalists and well-wishers camped outside St Mary's Hospital in London for weeks before his birth, hoping to get prime position to catch the first glimpse of the royal baby.
Kate, William and George emerged on 23 July and headed off to Kensington Palace for their first night together before leaving for Kate's family home in Berkshire. His full name - Prince George Alexander Louis of Cambridge – was announced two days after his birth.
August
Almost a month after his birth, the first official photograph of George was released by Kensington Palace, showing William, Kate, George and Lupo, the family's pet Cocker Spaniel at the Middleton family home. The photo was taken by Kate's father Michael – a break in tradition believed to indicate a younger more informal approach to royal family life.
September
September saw George take his first flight, visiting Balmoral in Scotland to meet his great-grandfather Prince Philip. It was also announced that the family would be leaving Anglesey, where William worked as an RAF Search and Rescue Pilot, to take up permanent residency in Kensington Palace.
October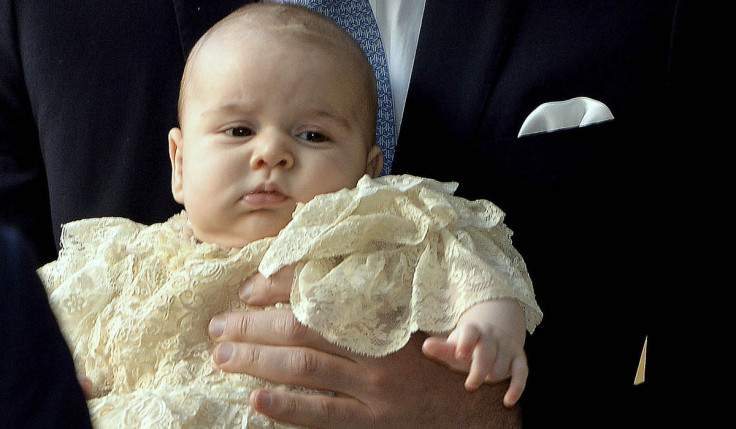 Prince George was christened at The Chapel Royal, St James's Palace, by The Archbishop of Canterbury, Justin Welby. There was much hoo-ha about who would be picked as godparents. They were eventually announced as Oliver Baker, Emilia Jardine-Paterson, Hugh Grosvenor, Jamie Lowther-Pinkerton, Julia Samuel, William van Cutsem and Zara Tindall.
November
The big Prince George news from November was that the four-month-old was growing. Kate was given a baby vest during a visit to a charity for ex-offenders. Aaron Russell-Andrews, 22, said the Duchess of Cambridge had thanked him for the outfit and said it would be "a very good fit as he is growing up very fast", adding "he'll like it".
December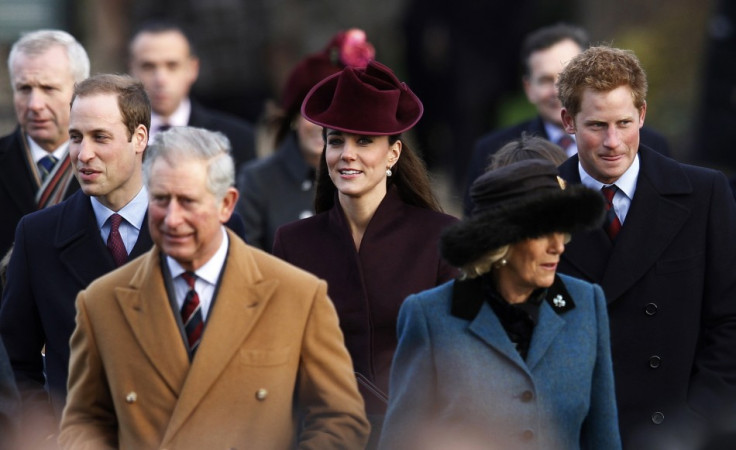 December marked Prince George's first Christmas, with the family spending it at the Queen's Norfolk residence. According to Hello! magazine, Kate bought him two patriotic jumpers – one with a Union Jack flag and another with the imprint of three Buckingham Palace guards. Kate later revealed he was more interested in the wrapping paper than the presents.
January
George took his first trip abroad in January, visiting the Caribbean isle of Mustique with Kate for the annual Middleton family holiday. He travelled on a 747 Jumbo jet with three bodyguards and is believed to have behaved himself on board. William did not join them as he started his farm management course in Cambridge.
February
February was fairly quiet for George. He came back from Mustique and went for a walk in the park with Kate and Lupo in Kensington Gardens.
March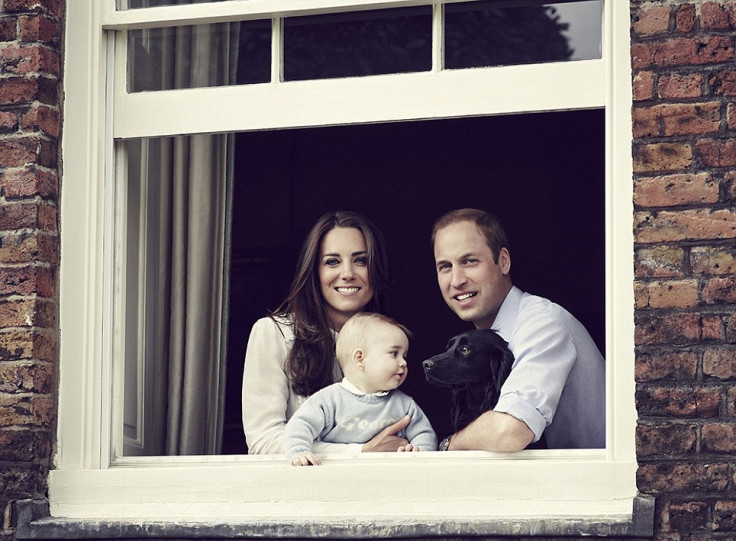 An official family portrait of George, Kate, William and Lupo was released in March ahead of Mother's Day – the first official picture since his christening five months earlier.
April
While February and March were fairly non-eventful, April saw George visit New Zealand and Australia, going on a trip to the zoo, making another baby cry during a playdate and watching some boats. He was also crowned the most influential baby of his time by My1stYears.com and reportedly learned how to walk.
May
May also turned out to be a pretty busy month for George. He met his cousin Mia, Zara Tindall's daughter, which was "carnage" – George greeted her by throwing food at her. He was voted Most Stylish Baby, beating off Blue Ivy and Harper Beckham and got a pair of Spiderman pyjamas.
June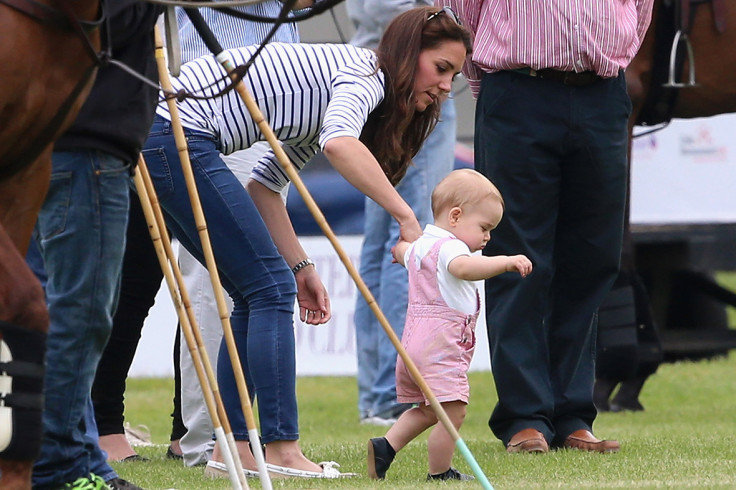 George was pictured walking (which he learned in Australia) for the first time in June during a Father's Day charity Polo match with Kate, William and uncle Harry. He kicked a ball around while William and Harry took part in the match on opposing teams – Harry's team won.
July
This month saw George appear on the cover of Vanity Fair in celebration of his first birthday. It also emerged that, not settled with walking, George had started running. While visiting Coventry's War Memorial Park for the launch of the Centenary Fields Project, William said George had been "charging around and opening doors", and that soon he would be "running faster than me".