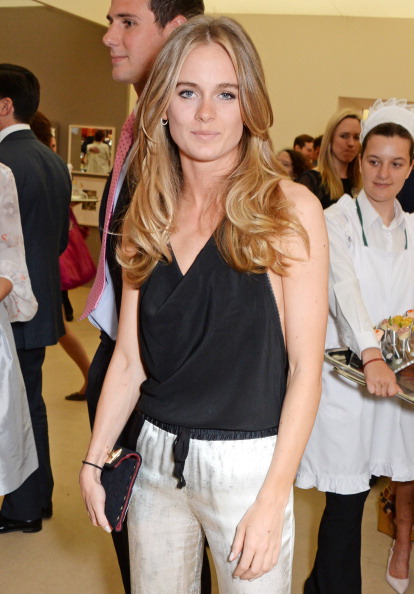 Prince Harry's former girlfriend Cressida Bonas is reportedly getting close with actor Will Poulter.
The 25-year-old daughter of 1960s model Lady Mary Gaye Curzon and Old Harrovian businessman Jeffrey Bonas, was spotted with the We're the Millers star at Glastonbury festival last month.
"They swapped numbers and have been texting and calling each other a lot. I think they've even met up a couple of times. She's really got the acting bug and says he's been giving her lots of tips and advice," a source close to Cressida told Now magazine.
"Her dream is to get into movies and she's hoping Will can open doors for her. She's already talking about going over to LA with him," the insider added.
The source also revealed that there is a deep connection between them, but it is nothing serious as of now.
"There's a spark between them. Cress insists they're just good friends, but that's what she said about Harry at first and we all know how that turned out!" the insider added.
Prince Harry, who is third in line to the throne, and Cressida were spotted together for the first time last year in February while skiing in Verbier, Switzerland. The two split in April, however.