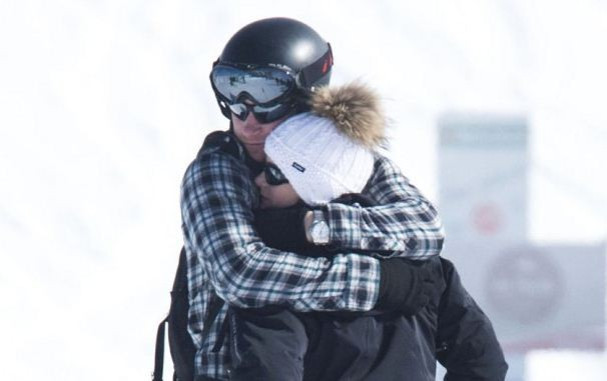 Prince Harry is said to be extremely smitten with his new girlfriend, Cressida Bonas and reportedly wants to settle down. But Bonas is upset about the whole idea and does not want to get married so soon.
"Cressida has been in floods of tears," a friend close to Bonas said, "Harry is coming on very strong, but she is all over the place. She thinks she is far too young to get married and is scared by all his talk of marriage and settling down."
Prince Harry and Bonas were spotted together for the first time in February while skiing in Verbier, Switzerland. There were also reports that the 29-year-old royal is set to propose the daughter of 1960s model Lady Mary Gaye Curzon and Old Harrovian businessman Jeffrey Bonas.
"Cressida is so good for Harry and everyone loves her," an insider told Grazia magazine. "She was born to be a princess. Everyone is talking wedding bells and we're expecting an announcement before the year is out."
"Harry seems determined to prove how serious he is about her and that he's in it for the long run," the source continued. "He knows she's The One and they've started tentatively talking about the inevitable next step. It's nerve-wracking, but they're both madly in love," the source added.
Prince Harry had been in frequent telephone contact with Bonas from Afghanistan, where he was serving a four-month tour of duty as an Apache helicopter co-pilot gunner last November.
"Harry has been ringing Cressida regularly. He's been pleading with her to 'wait for him' until he comes back. Cressida is still very fond of her ex-boyfriend and, since Harry's been on the scene, he's been after her again. Cressida is torn. She likes Harry, but is not the sort to be bothered about his title," a source told the Telegraph then.
Prince Harry, who has been voted among the world's most eligible bachelors, had previously dated Chelsy Davy. Later, he shared a brief fling with Jenson Button's former girlfriend Florence Brudenell-Bruce.