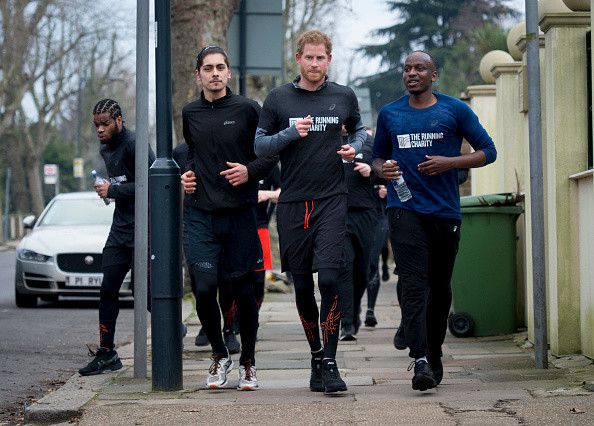 Prince Harry joined a group of young homeless people out jogging for charity.
The 32-year-old royal joined young people and volunteers from the Running Charity, which helps young people develop life skills through sport.
Donning a pair of shorts, tights and trainers, the young royal turned heads as he hit the streets of Willesden Green, north London, for the 17-minute run, with the youngsters and a Met Police protection officer in tow.
Programme officer Claude Umuhire, 26, took the runners through a strenuous warm-up session before they set off for a gentle run.
The prince beamed as he spotted a photo of his mother the late Princess Diana posing with runners from the charity. Recreating the picture, he also stopped to pose for a photo with the staff and runners.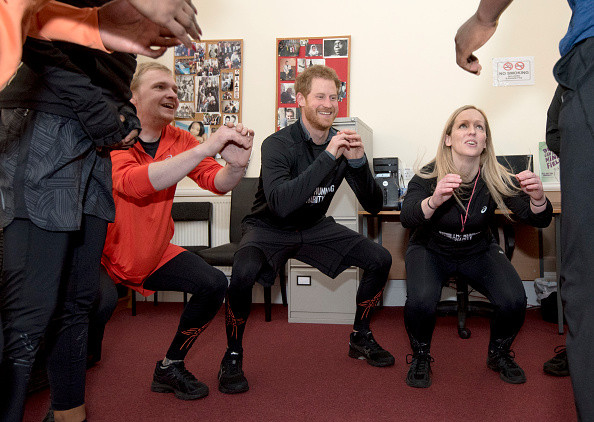 Umuhire revealed that the prince stopped traffic as he ran through the busy high street. "And as we were leaving, there was a guy at the traffic lights who looked across and did a double take – the joy in his face it was so funny, his eyes just opened up, he was so happy."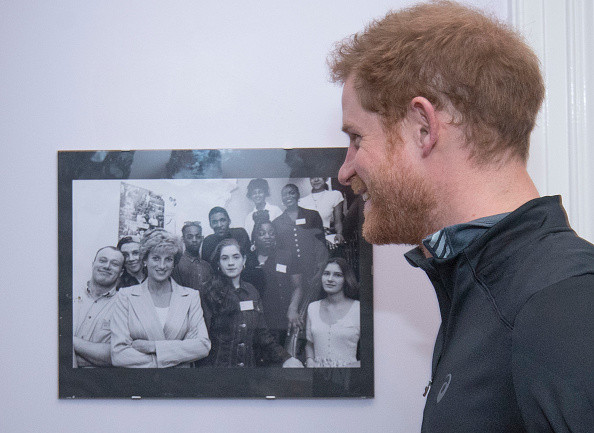 He added that Prince Harry was more than ready for the challenge.
"He didn't find any of it hard, I think he's been training just for today. He found everything easy, I tried to get him in the warm-up but he did pretty well, he kept giving me looks though every time I said five squats," said Umuhire.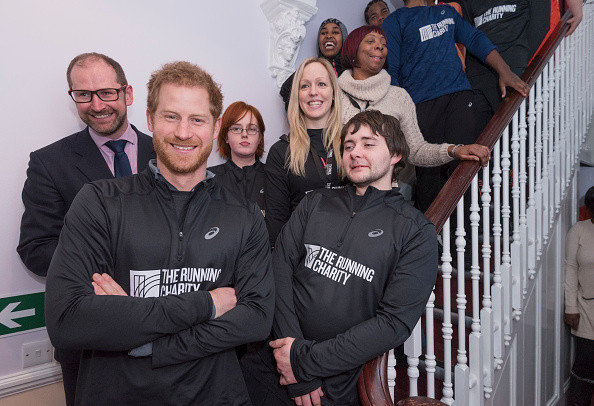 However, the royal reportedly joked that it was all a bit too strenuous for his liking. "Next time I will come and play pool maybe," he said.
The charity is working with some of the residents from a hostel founded by the Depaul charity according to BBC News.