Prince Harry, Meghan Markle not suing 'South Park' over parody
The animated series poked fun at the Duke and Duchess of Sussex's need for privacy after Megxit.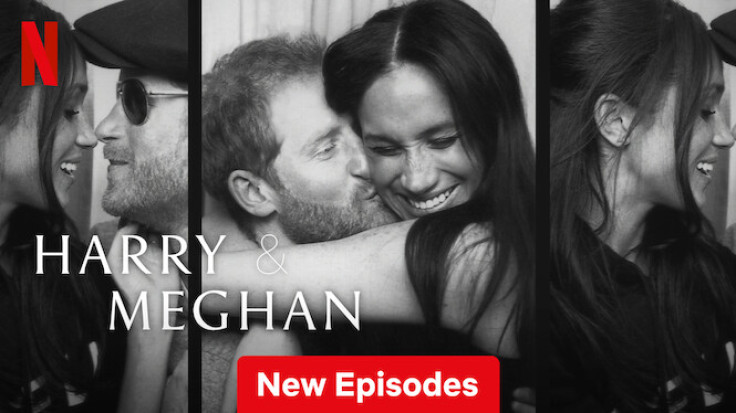 Prince Harry and Meghan Markle are not taking legal action against the animated comedy series "South Park" despite claims on the contrary.
"It's all frankly nonsense. Totally baseless, boring reports," a representative for the Duke and Duchess of Sussex told US Weekly, amid rumours that the couple was unhappy over the parody and were thinking of pressing charges.
The episode titled "The Worldwide Privacy Tour" was a clear jibe at the former working royals. There was no need to mention their names but there is no denying that the story was a parody of their life after Megxit.
The episode followed the fictional Prince and Princess of Canada. In it, the princess is dressed in a similar outfit and hat to what Meghan Markle wore to Trooping the Colour in 2018. Meanwhile, the prince sported ginger hair and a beard.
In one scene, they both appeared holding placards written with "Stop looking at us" and "We Want our PRIVACY" as they toured Canada. The satirical episode also described the fictional princess as a "sorority girl, actress, influencer, victim" and showed the prince on a promotional tour for his book called "Waaagh."
The Sussexes have not personally commented on the parody although reports have it that they are "upset and overwhelmed." Meghan Markle is allegedly "annoyed by South Park but refuses to watch it all," according to the Mirror.
Royal commentator Neil Sean, in his piece for Fox News, claimed that the couple could take legal action against the series. He wrote, "According to sources close to the ex-royals, it appears that, like so many things with Meghan and Harry, this may have legal ramifications attached."
He said the couple's "legal team are casting an eye over the episode to see what is wrong, and what could be turned into something more sinister." Sean added, "Now, with all royal legal threats, they start off with rumblings and basically allude to nothing. But as we have seen with the ex-royals, they do love a good legal fight."
Prince Harry and Meghan Markle have been making headlines since they stepped back from their royal duties in 2020. They then appeared in an explosive interview with Oprah Winfrey in March 2021, released their Netflix series "Harry & Meghan" in December 2022 and the duke released his memoir "Spare" on Jan. 10, 2023.
© Copyright IBTimes 2023. All rights reserved.