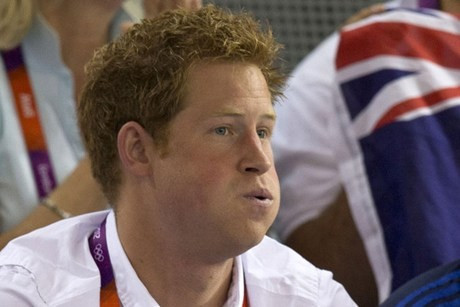 The UK's press watchdog has received more then 3,600 complaints regarding The Sun newspaper's decision to publish naked photographs of Prince Harry in Las Vegas.
The Press Complaints Commission (PCC) received 150 complaints from members of the public about the Sun's front-page story on the morning of publication, and the numbers significantly increased over the weekend.
However, none of the complaints has thus far come from St James's Palace or any other royal residence. The PCC will only investigate complaints from the subject of the story in question, and will not take up complaints from third parties.
The Sun was the only British newspaper to publish the images. It did so despite a request from St James's Palace, conveyed via the PCC, to respect Prince Harry's privacy.
The pictures were first published on US celebrity gossip site TMZ, and widely circulated around the world, two days before The Sun used them.
Defending its decision to run the images, the paper described the move as a "crucial test of Britain's free press".
Managing editor David Dinsmore said the paper thought "long and hard" about whether to run the photographs, but decided it was in the public interest.
Mixed response
The Sun's decision to publish the images received a mixture of praise and criticism from both politicians and members of the media.
The Independent's editor Chris Blackhurst stated there was "no justification in showing the pictures", adding: "The fact that the snaps were already out, on the internet, is not a reason for putting them in a newspaper: plenty of material is on the web but papers choose to ignore it.
"As for freedom, I did not feel in any way that it was threatened."
Former deputy prime minister Lord John Prescott joined the condemnation, saying that the paper had shown "absolute utter contempt" for the law and media ethics by printing the pictures, while singer Charlotte Church told BBC Wales that she didn't think the Sun "needed to go that step further" when the images were already freely available online.
However the move was welcomed by The Sun's former editor Kelvin MacKenzie, who told BBC2's Newsnight:
"If Prince Harry with no clothes on in a Las Vegas hotel room, surrounded by one naked woman and a load of other people he has just met in a drinking-stripping game, is not a story then it is hard to know what is."
Meanwhile, thousands of people have joined a group on Facebook called Support Prince Harry with a naked salute.