His recent activities may have sparked criticism among royal commentators and divided the nation, but fans of Prince Harry have found a way to make light of his naked picture scandal.
More than 15,000 people have joined a Facebook group encouraging army personnel to strip in support of the third-in-line to the throne.
The group, called Support Prince Harry with a Naked Salute, features thousands of British soldiers in various states of undress saluting the cheeky prince.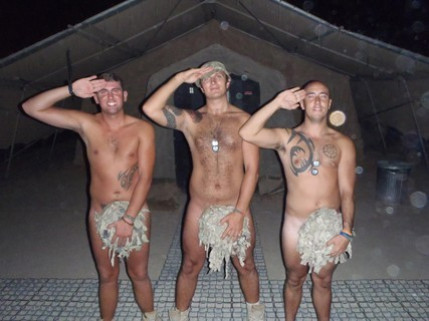 The page describes the Queen's grandson as the "nation's favourite royal" and asks supporters to "Please cover your crown jewels, tag yourself in your photo as proof of your support."
From the frontline in Afghanistan to barracks in the UK, the hilarious snaps show troops and supporters posing in their birthday suits with only strategically placed props protecting their modesty.
Jordan Wylie, an ex-solider from Blackpool, is behind the page that was set up after images of Harry, snapped during a game of strip billiards in Las Vegas, first emerged online.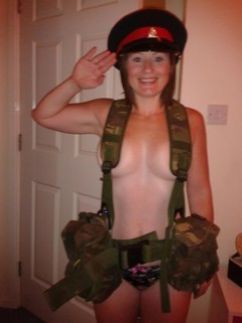 Wylie explained that he did not understand why the 27-year-old prince was being so heavily criticised for just being "one of the lads".
He told the Daily Mail: "He might be a royal but he is also a hard-working Apache helicopter pilot and he wants to have some fun. I'm sure Harry will be quietly smiling about the Facebook group."
Harry, a captain in the Army Air Corps, is expected to be reprimanded for his "irresponsible" antics when he returns from leave in a few weeks' time.
There are also rumours that a video of the naked billiards match exists. However, these claims have yet to be verified.
The Sun's decision to publish the images has thus far received 3,600 complaints from the public - but none from the royal family.