Prince Harry Shares How 'Friends' And Matthew Perry Helped Him With His Panic Attacks
The Duke of Sussex shared in his memoir that he watched all ten seasons of 'Friends' in 2013 to help with his PTSD and he related the most to Chandler Bing.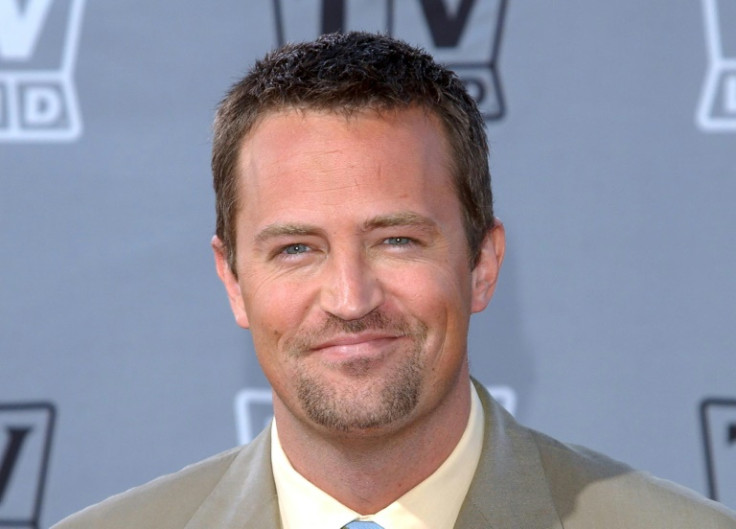 Matthew Perry was instrumental in paving the way for sobriety for those struggling with drug and alcohol addiction. His portrayal of Chandler Bing in the hit sitcom "Friends" also had a profound impact on his fans, including on Prince Harry.
Celebrities and fans have flocked to social media to share their fond recollections of the late actor since his death last week. Some hailed him for his resilience and kindness in the face of personal addiction issues while others shared how his iconic role in the show has touched lives.
One of those whose life was significantly affected by "Friends" and Perry was the Duke of Sussex. The royal shared in his memoir "Spare" that watching the show helped him cope with "terrifying panic attacks" while he was suffering from post-traumatic stress disorder (PTSD) in 2013.
He said the sitcom kept him company during this "rough patch" of his life and that the character he related to the most was Chandler because both of them deal with trauma through humour.
In his book, Prince Harry recalled watching all ten seasons and 236 episodes of "Friends" in the late summer of 2013 because he was "toggling between bouts of debilitating lethargy and terrifying panic attacks".
He wrote in his book: "I had no choice: I began staying home. Day after day, night after night, I sat around eating takeaway, watching '24'. Or 'Friends'. I think I might've watched every episode of Friends in 2013."
It was during this time that Prince Harry decided he "was a Chandler." Among other things, the duke shared where "Friends" fit in his former daily life as a bachelor.
"Besides my own laundry (often laid out to dry on my radiators), I did my own chores, my own cooking, my own food shopping. People often speculated that I was clinging to my bachelor life because it was so glamorous," he shared.
But life was far from glamorous as he explained: "Many evenings I'd think: 'if only they could see me now.' Then I'd go back to folding my underwear and watching 'The One with Monica and Chandler's Wedding.'"
The Duke of Sussex also talked about meeting his crush Courteney Cox, who played Monica in "Friends," when he found himself sleeping at her Los Angeles home with friends in 2016. At that moment, he thought of himself as Chandler and wrote: "She was Monica. And I was a Chandler. I wondered if I'd ever work up the courage to tell her. Was there enough tequila in California to get me that brave?"
Prince Harry also shared that throughout watching "Friends" he realised he and Chandler were alike especially when they joked about their parents' divorces. Perry portrayed Chandler Bing in all seasons of the show. He died at his Los Angeles home from an apparent drowning on October 28 at the age of 54.
© Copyright IBTimes 2023. All rights reserved.