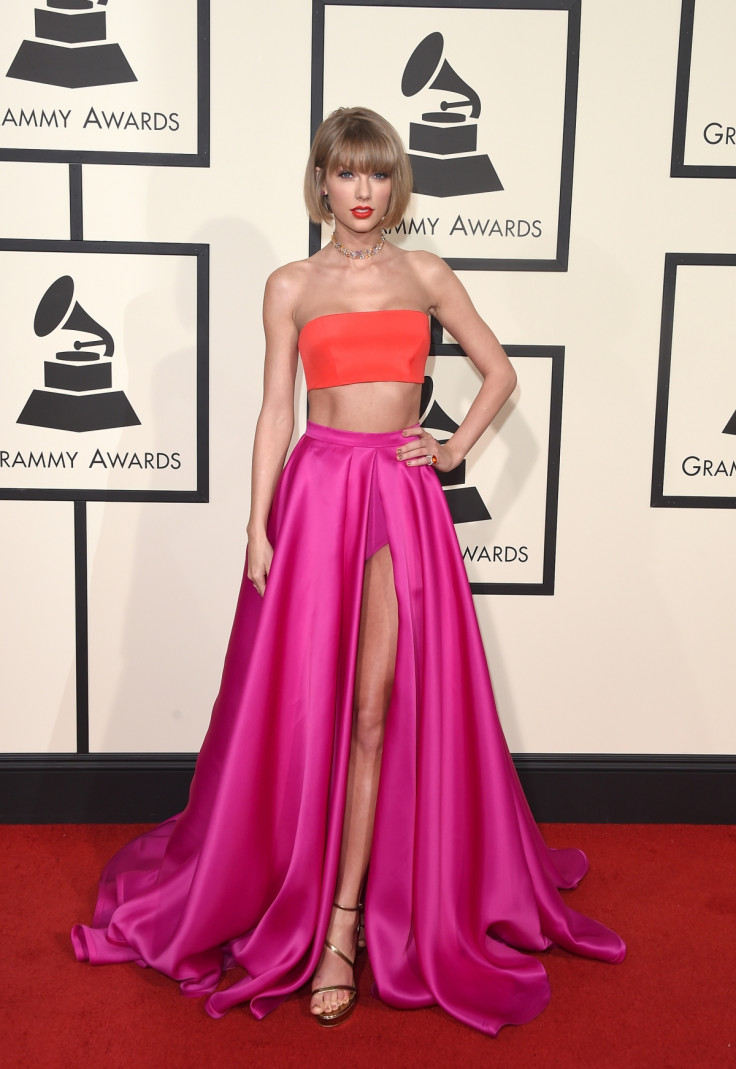 A US magazine report, which was published on Wednesday (3 November), made a sensational claim that Taylor Swift is pregnant and has even made an "emotional call" to her ex-boyfriend Calvin Harris. Unsurprisingly, the claims about the Bad Blood singer were refuted on the same day, as a gossip debunking site assured that the pop singer is not expecting her first child.
Shutting down the outrageous rumour, Gossip Cop reported on Wednesday that Swift is not expecting a baby with either of her boyfriends – Harris or the more recent Tom Hiddleston.
The website not only rebutted the baby news, but also noted that Swift has made quite a number of appearances in the past month minus a "tiny baby bump".
Contrary to the pregnancy report published by OK magazine, which claimed that the Blank Space songstress has "mostly been staying in", Gossip Cop asserted that Swift was spotted on a number of outings including Drake's 30th birthday party and her concert at the Forumla One U.S. Grand Prix.
The original article carrying the baby news reinforced its speculation with a whirlwind guess as to "Who's the dad?" and even hinted that it could be Scottish DJ and Swift's ex, Harris.
"While Taylor has remained mum on the rumors, her recent behavior is leading some to believe it could be true. One pal describes the singer as 'superemotional lately' adding that she's mostly been staying in at night and avoiding alcohol," the report read.
Furthermore, the article said that the 26-year-old's alleged weight gain is "totally out of character" and that she has been eating "twice the amount she normally does" as she skips regular trips to the gym. Speculating on the alleged pregnancy and the baby daddy, the report added that "[Swift] called [Harris] a while back for an emotional chat that seems to have healed some wounds."
Swift and Harris called it quits on their relationship earlier this year after dating for 15 months.