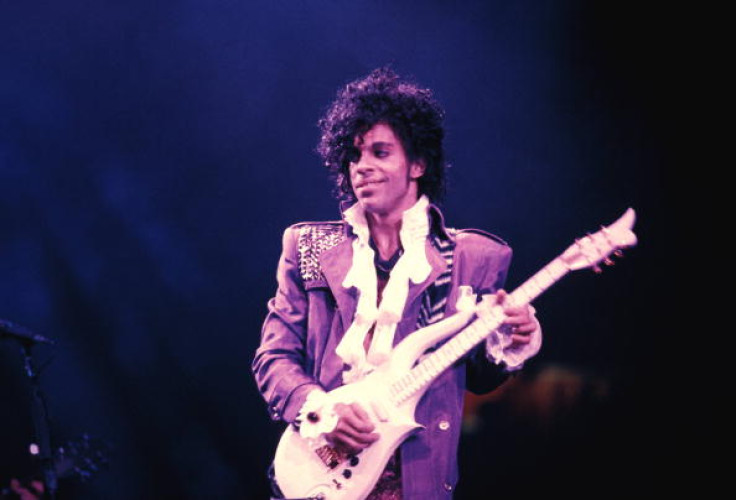 Just weeks before his death, singer and musician Prince reportedly held a secret gig in New York City, it was revealed on Sunday (21 August). The singer died of an accidental drug overdose on 21 April 2016, aged 57.
However, according to actor Wass Stevens, the music icon performed at exclusive Manhattan nightclub, Avenue, just one month earlier.
Stevens, who as well as acting in TV dramas such as Law and Order works as a doorman at the venue, said he watched the show that night and witnessed one of the star's last ever performances, where he says Prince 'sang his a** off.'
"Nobody knows this - Prince performed a month before he passed at Avenue and I went in to watch the show,' Stevens told the New York Daily News, Mail Online reports. "I'm a huge fan of Prince's since I was in college," he added.
Stevens revealed that Prince sang many of his classic hits in the two hour gig and showed no signs of ill health. "(Prince) walked up the runway — you know how we have that walkway to go up to the mezzanine?" Stevens recalled. "He came and was singing three feet away from me."
"He didn't seem ill,"' he explained. "He sang his a** off. He played every instrument. He sang all his old-school stuff. He sang all his new-school stuff. He was running back and forth with his – he always runs around with two women," Stevens added.
The exclusive event was shrouded with secrecy, apparently at the insistence of the legendary star, who demanded that audience refrain from filming or taking pictures. Stevens revealed that the singer apologised to fans for the conditions, but everyone was happy to comply in order to hear him sing, little knowing it would be Prince's final live performance.
"He was really nice. The only rule was no one was allowed to record, film or photograph. And no one was allowed to talk to him or look at him," Stevens says. "Every time he would walk in and out, (he'd say), 'Sorry, boys. Sorry guys. Sorry. I know I'm being a pain in the a**.' "Being a pain in the ass?" Stevens said. "It's your show, man."
The 57-year star was found unresponsive in a lift at his Paisley Park complex in Minneapolis on 21 April, before later being pronounced dead at the scene. Tests have revealed iconic musician Prince died as a result of an opioid overdose, according to authorities.