One of the biggest names in music, Prince was renowned for being an electrifying showman. But off stage he was a man who was fiercely protective of his privacy and who lived much of his life in seclusion on his Paisley Park Estate.
In accordance with his wishes that there "be no drama" the Purple Rain singer made his final bow far from the spotlight and away from public view.
Just a day after the news of his sudden passing on Thursday (22 April), the star who was adored by millions had a simple send-off at a Minneapolis funeral home attended by his immediate family. A devout Jehovah's Witness, the cremation was carried out within a week of his death in accordance with his religious practice.
After a four hour autopsy at the Minnesota medical examiner's office in Ramsey, his body was released back to his family shortly after 1pm. From there he was driven across Minneapolis to the First Memorial Western Chapel for the service attended by his sister Tyka, her son Prez and another member of the family. The superstar, who is worth an estimated £500m was cremated after an hour long service which usually costs £1110.
His family reportedly stayed inside for four hours until being presented with a casket containing Prince's ashes. "Tyka was adamant she didn't want to leave him," a source close to the family told the Mirror online. "Although in the past they often endured a fraught relationship in recent years and right now she has been like a rock throughout these dark days. As his only full blood relative alive Prince always looked out for Tyka and now she is doing all she can for him."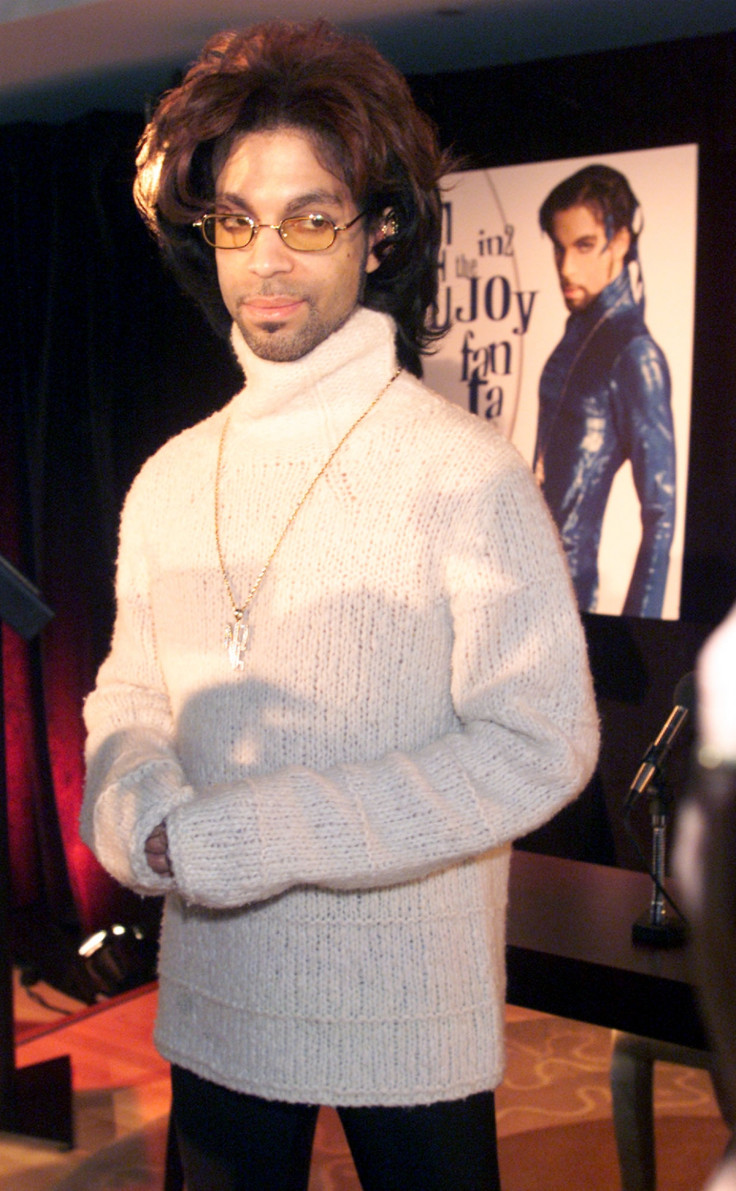 A family friend said that Prince did not want his funeral to be a spectacle and that he is remembered instead for his music. "Throughout his life and following his Jehovah's Witness faith Prince made it clear to his family that if he ever were to be taken from us he wanted to die with dignity," said a family friend. "He had very precise ideas about how he wanted his death to be handled and that didn't involve a huge funeral but a quiet service.
"He wanted it to be kept to the minimum of fuss. Prince was such figure you don't need a funeral to remember him by. "The world has his music instead. He wanted to simply disappear with no fuss, no drama, no fanfare. It was just his style. It could not have been more different to Jackson's service that was full of Hollywood razzmatazz."
Prince's sister was later seen taking his ashes from the chapel and on to his final resting place. Tyka. 55, and her husband Maurice Phillips are said to be planning a memorial tribute for fans to pay their last respects to the music icon.
The mother of six who is his closest living relative, is likely to inherit Prince's estimated £200 million fortune and his £330million back catalogue of music if it is found that he failed to leave a will. Tyka's husband Maurice Phillips, told RadarOnline.com that the pop star's devastated sister was "saying her final goodbye" to her brother. "She's holding up as best as she can... It's really hard for her."
News of Prince's last rites comes as police continue to investigate the circumstances of the singer's death. The 57-year-old was found "unresponsive" in a lift on his Paisley Park estate on Minneapolis, Minnesota on Thursday 21 April. He was pronounced dead at 10.07am. Celebrity news website TMZ reported that the artist had suffered the consequences of an earlier overdose of narcotic painkillers called Percocet. The Purple Rain singer was reportedly taking the drug for a hip problem after having corrective surgery around six years ago. He was briefly hospitalised and given a so-called "save shot" when his jet made an emergency landing in Atlanta, Georgia, on 15 April, six days before his death.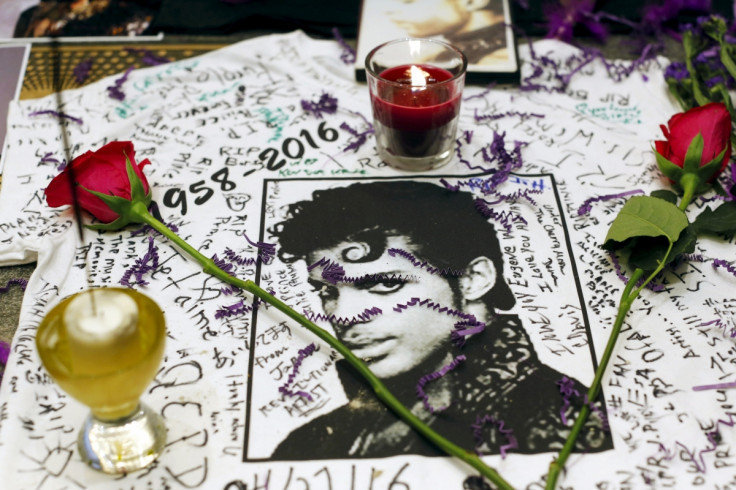 Doctors recommended he stay in hospital for 24 hours however, Prince reportedly checked himself out in just three hours, apparently because the hospital couldn't meet his demand for a private room. When he left he "was not doing well", a source told TMZ. At the time his publicist reassured worried fans that the star, who had cancelled two shows because of ill health in the run-up to his death, had been suffering severe flu-related symptoms and was recovering in his home after receiving treatment.
While suicide was ruled out, officials told the Sunday Mirror they are building "an intense, detailed picture of his life" covering the last four weeks.
It will take several weeks before the results of the toxicology tests could narrow down the cause of death and while Sheriff Olson said that he could not confirm whether Prince was taking medication he added: "We are going to leave no stone unturned and make sure the public knows what happened."
Tributes continue to pour in for the star with Eric Clapton hailing his genius as a musician and President Obama revealing that he and wife Michelle played Purple Rain and Delirious this morning as they remembered Prince the way he would have wanted – through his music.