It was the wedding of the 21st century, when the Duke and Duchess of Cambridge tied the knot in May 2011, attended by nearly 2,000 people and watched by approximately 300 million people across the globe.
But despite Prince William losing his mother, Diana, Princess of Wales, in a 1997 car crash in Paris at the age of 36, he felt that she was very much at the ceremony held in Westminster Abbey.
Though the ceremony was a hugely celebratory moment for the British Royal Family, there was an underlying bittersweet feeling to the big day since the groom's mother was absent.
On ITV's documentary Diana, Our Mother: Her Life and Legacy, William claimed that he felt his mother's presence at his wedding and that she never strays far from his mind.
He said: "There's not many days that go by that I don't think of her. I, sort of, beforehand, had a lot of time to think about it... when it came to the wedding, I did really feel that she was there."
William didn't feel Diana's presence at any moment in particular, explaining: "There were times where you looked at someone or something for strength, and I very much felt she was there for me. They always live with you, you know, people you lose."
The royal's feelings about his mother missing on his wedding day was one of many emotional moments in the HBO and ITV documentary – which proved that Diana's legacy is being fervently kept alive by her two children, William, 35, and Harry, 32.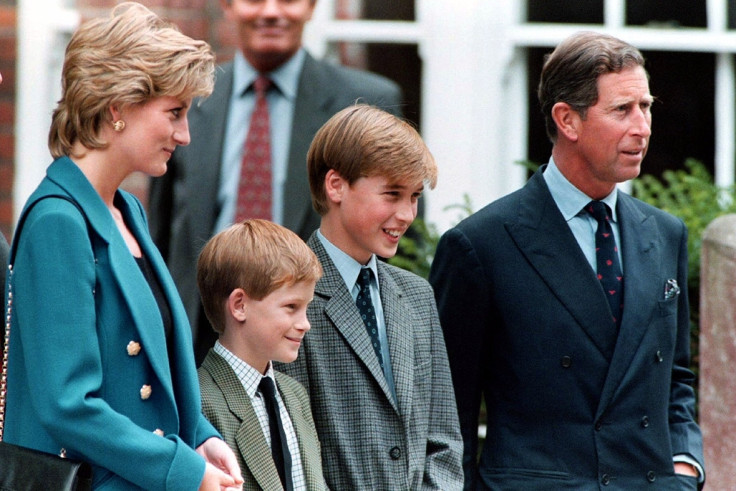 Harry dwelled on a phone call between the boys and their mother a short while before she died, saying: "What I do remember is regretting for the rest of my life how short that phone call was."
Opening up about his parents' divorce, Harry also said: "The two of us were bouncing between the two of them and we never saw our mother enough or we never saw our father enough.
"There was a lot of travelling and a lot of fights on the backseat with my brother, which I would win. I don't pretend we're the only people to have to deal with that. But it was an interesting way of growing up."