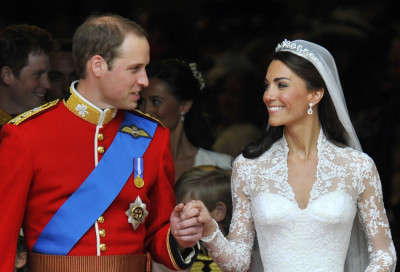 Almost a year ago, billions of people around the world watched Kate Middleton and Prince William exchanging vows in a fairytale wedding in Westminster Abbey.
It was the moment that reminded girls everywhere that happily-ever-after might still exist. It was the moment that Kate, a middle-class girl, married her Prince Charming.
Twelve months on and as the couple prepare to mark their first anniversary it is clear that the Duke and Duchess of Cambridge are still head over heels in love.
They have got through William's posting to the Falklands and the more ordinary highs and lows of newly married young couples. The difference is that most of their married life has unfolded in the full glare of the spotlight.
An eventful 12 months has seen them go on tours, be turned into waxworks, and Kate making her first speech as a fully-fledged member of the royal family.
IBTimes UK takes a look back at key moments in what has been a remarkable year of married bliss for William and his princess, Kate...