Prince William, Kate Middleton and Prince Harry have been given their own royal hashtag.
The younger royals joined forces to champion the Heads Together campaign to raise awareness of mental health issues.
Now the Royal Foundation, which was set up by the princes and Kate as an umbrella vehicle for their various philanthropic initiatives, has applied to trademark #stopspeaksupport.
The slogan will be used on social media to circulate information about services available to people seeking mental health support, campaigns and to encourage people to talk about emotional issues in order to remove the stigma associated with mental health concerns.
The royals have been actively promoting the Heads Together campaign through a series of high profile campaigns and public appearance to raise awareness of the importance of talking.
Kate Middleton, who is expecting her third child, has been committed to highlighting the issues facing children and young people battling with depression and has urged parents to encourage their children to express their feelings from an early age.
Both princes have too previously opened up about their own struggles to cope with their emotions following the death of their mother Princess Diana in 1997 and having to hide their grief in public while sharing their loss with the world.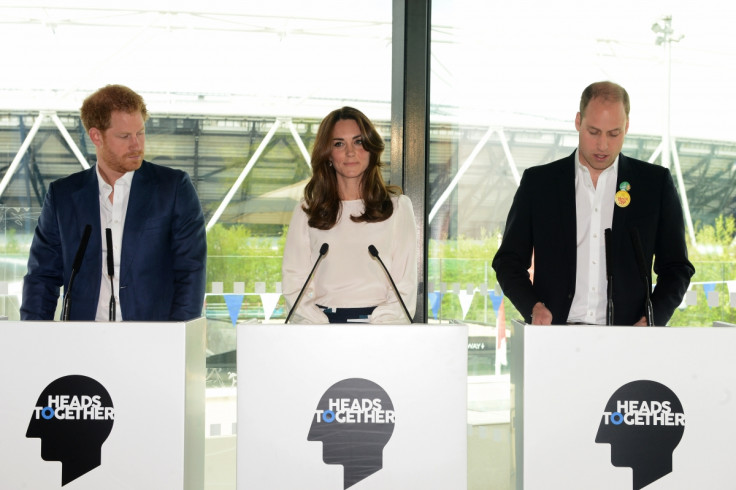 "It is not like most people's grief, because everyone else knows about it, everyone knows the story, everyone knows her. It is a different situation for most people who lose someone they love," William revealed in an interview.
In an interview with Alastair Campbell Prince Harry also spoke candidly of his own battles with mental health following the death of his mother when he was just 12-years-old. In a searingly candid interview with the Telegraph, the 32-year-old royal admitted that his life fell into "total chaos" in his twenties, as he found himself on the brink of a "complete breakdown".
He revealed that he had shut down his emotions following his mother's tragic death, but finally took his elder brother's advice to seek counselling support to deal with his emotions. It was only then that he was able to fully process his experience of loss.
Last week, Harry shared his concerns about the effect of spending too much time using social media and the internet on mental health. "It's like a mental running machine that they can't get off. You wouldn't put your body through such a workout," he explained.
"I'm the last person to say ban it, but people are suffering from mental fatigue and getting burnt out. We all need to talk to each other more," he added.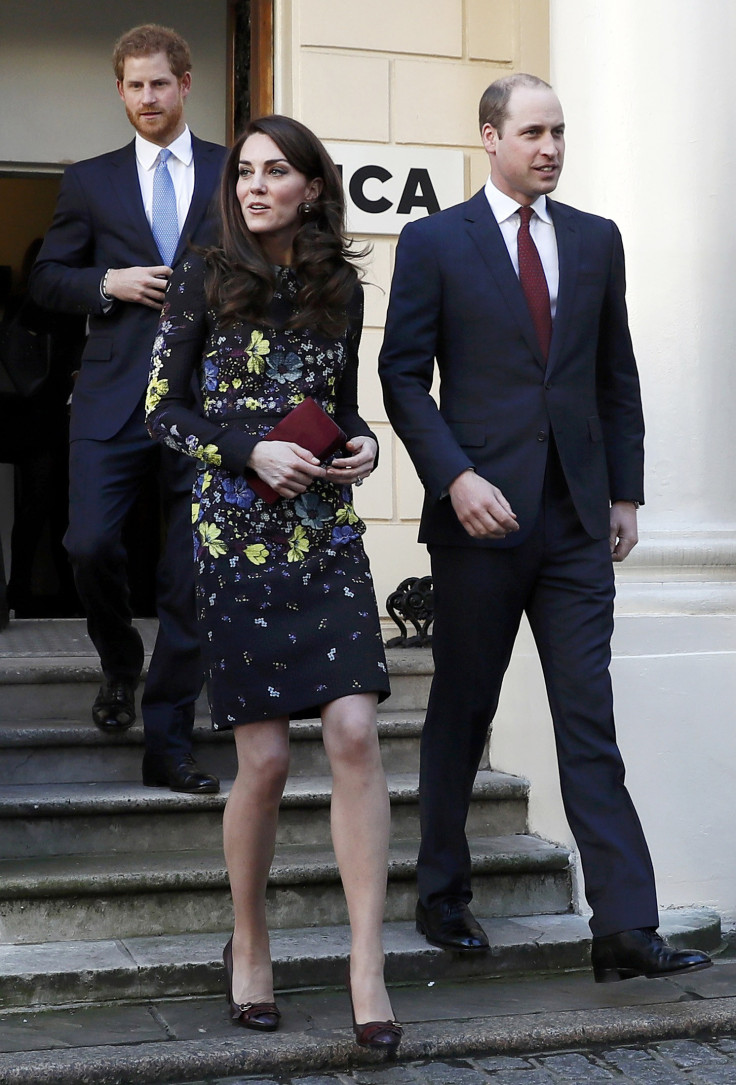 The royals have been active on social media to promote many of their philanthropic activities. For the Heads Together campaign they received the support of several celebrities such as Lady Gaga who discussed her battle with depression in a FaceTime chat with Prince William. Ruby Wax, Andrew Flintoff and Professor Green were among the personalities who recounted their own struggles with mental health issues in a series of short videos. to support the Heads Together campaign.
Prince Harry famously enlisted the support of his grandmother the Queen in a mock feud with former US president Barack Obama and First Lady Michelle Obama to promote the Invictus games.
Social media has also been employed to provide coverage of Prince William and Kate's royal tours.