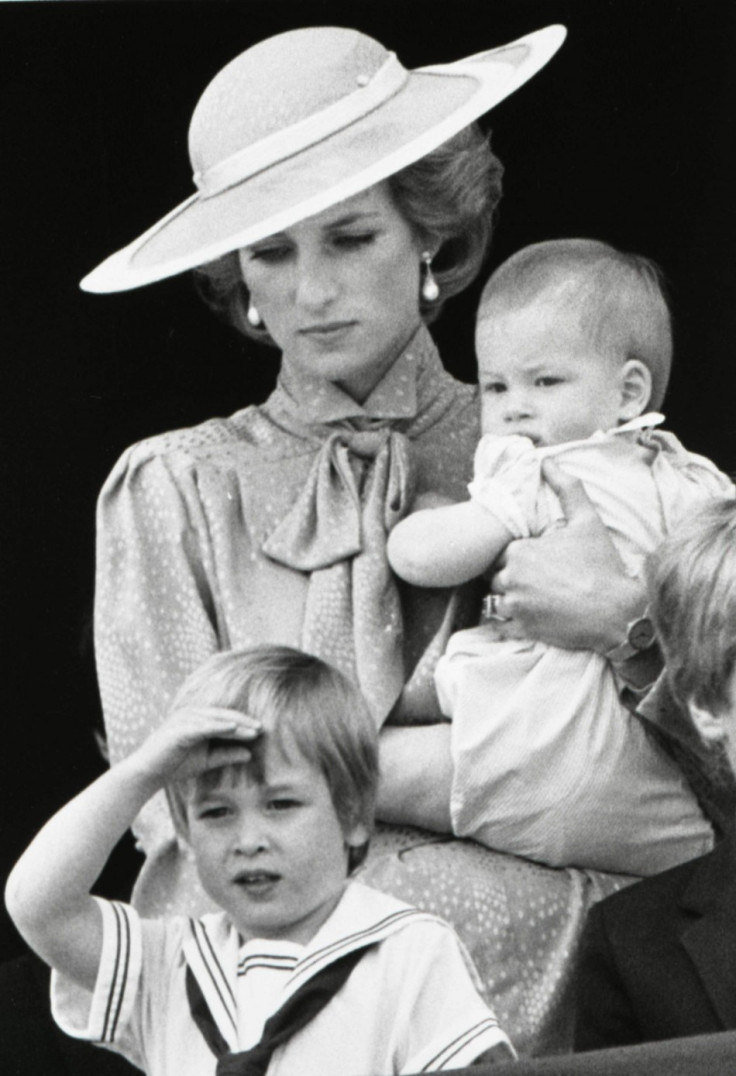 A rare photograph of Princess Diana along with her sons Prince William and Prince Harry was unveiled on the BBC's Antiques Roadshow television show.
In the portrait, Princess Diana is seen in an embroidered white gown and tiara while young princes William and Harry look rather glum sitting by her side in matching blue shirts and khaki brown blazers, cream slacks and no socks or shoes.
The picture was apparently the property of an assistant to society photographer Lord Snowdon, the former husband of Princess Margaret. The aide, named Evelyn, also had prints of Diana and a baby Harry, as well as other photos of the young family.
"This was at the end of the sitting. The boys were still dressed. They had gone off to have their supper and Mummy was carrying on with the photographic sitting, and the boys literally rushed in to see what she was doing," Evelyn explained.
Antiques Roadshow expert Clive Farahar felt it was a "absolutely stunning".
"It really is fantastic. It's an odd one, because the boys are dressed in sort of country casuals and don't have any shoes on, and their nanny has not given them any socks as far as I can see", Farahar said, "But the Princess of Wales is dressed up to kill!"
Click here to see the unseen images of Princess Diana.