Residents in Croydon are wondering whether the world's most famous street artist, Banksy, has painted a stunning mural of Princess Diana in the town.
The artwork has sprung up on the former pumping station in the south London borough's Exchange Square.
The mural shows a white drawing on a black hoarding of Princess Diana, who died two decades ago this month in a car crash in Paris.
Diana is made to look as if she is a fairy tale princess stranded at the top of a tower, like Rapunzel or Sleeping Beauty, in keeping with the secretive artist's quirky satirical style.
It is not yet clear when the artwork was created, but it is thought to have been unveiled in the last few weeks, said the Croydon Advertiser.
The artist is behind the new mural is not known, but according to local RISE Gallery, heavily involved in commissioning street art in the town centre, it is the work of a "known artist".
Passers-by have taken to social media to praise the art, with local Robin Kennedy describing it on his Twitter profile as "Banksy-esque".
Originally from Bristol, Banksy's subversive mid-1990s murals, such as two policemen kissing or a teddy bear launching a Molotov cocktail at police, have become world famous.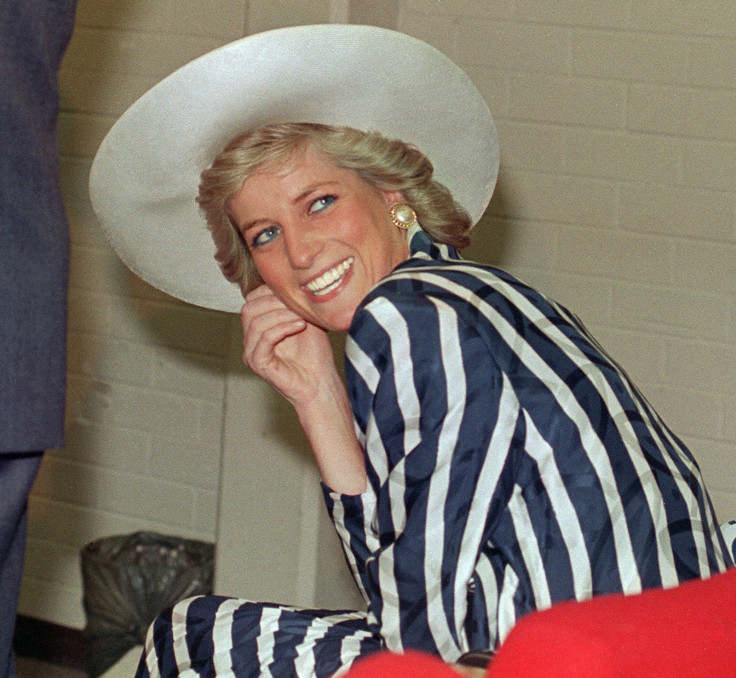 Over the last decade his work has been transferred to canvas and has sold for around $2m, while celebrity collectors include British fashion designer Paul Smith and American film stars Brad Pitt and Angelina Jolie.
Earlier this year his 2002 mural of a girl releasing a heart-shaped balloon, called Balloon Girl, was voted Britain's favourite artwork. It came ahead of John Constable's 1821 landscape The Hay Wain, while third spot was taken by Jack Vettriano's 1992 painting The Singing Butler.