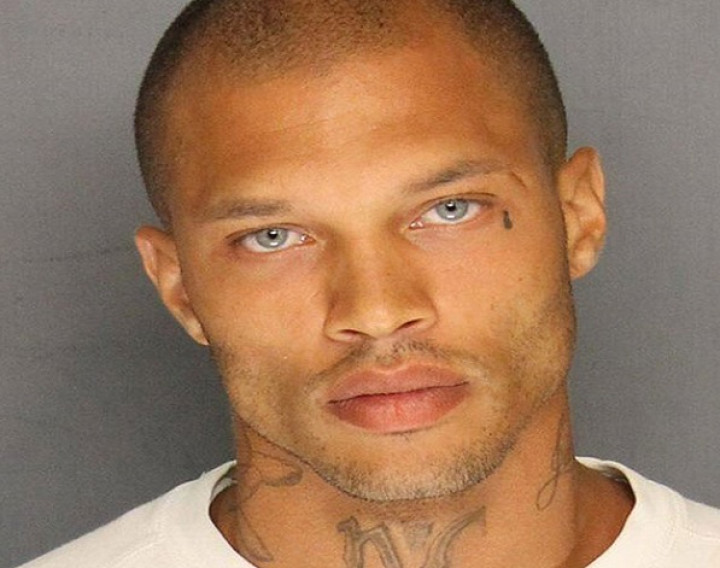 A handsome prisoner who triggered a Facebook frenzy among female users has dashed their hopes of bagging a bad guy by revealing he is married.
Jeremy Meeks revealed his marital status in an interview about his new-found fame, saying he only discovered he was having his 15 minutes of fame behind bars when his wife told him.
"I just got visited by my wife and she said I blew up all over Facebook," he told California TV station KXTV.
Meeks, 30, shot to prominence after local police posted his mugshot online following his arrest last week on gun and gang charges.
The image rapidly racked up thousands of "likes" on Facebook, eventually reaching more than 50,000. His cheekbones, blue eyes and chiselled jaw sent women wild online, as they flocked on to social media to describe their fantasies of being incarcerated with him.
But the fantasy looks set to remain just that, now that it has emerged Meeks is spoken for. He denied being a big-time gangster in his community.
"I just want them to know that this is really not like me, I'm not some kingpin. They found a pistol in my trunk," he said.
In contrast, Meeks's fellow suspects got only a tiny amount of public approval and practically no attention.
One fan advised Meeks to "get an agent" when he left custody.