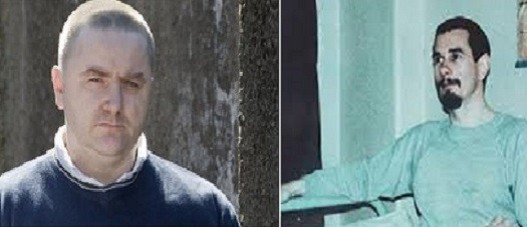 Two convicted murderers are set to find out if they have won the right to vote.
Peter Chester and George McGeoch have gone to the Supreme Court to challenge the law banning prisoners from voting in elections.
Cester, 58, was jailed for sexually assaulting and strangling his 7-year-old niece in Blackpool in 1977.
McGeoch, 41, entered the home of his victim and slashed his throat in 1998. He has been sentenced to extra years while in jail for staging a prison escape during which he locked two officers in their own van.
Both men say being banned from voting violates their human rights.
McGeoch has a history of mounting legal challenges from behind bars. Two years ago, he demanded £2,500 damages for being excluded from the electoral roll by Dumfries and Galloway council in Scottish elections.
Chester tried four years ago to win the right to vote for prisoners. Three court of Appeal judges threw his case out, ruling that convicts lose their right to vote upon being sentenced to jail.
Dismissing the case, Lord Justice Laws, giving the appeal court ruling, said: "There are deep philosophical differences of view between reasonable people upon the question of prisoners' suffrage."