Priyanka Chopra, who is already well-known for her acting roles in the Indian film industry, seems to be taking the West by storm as well. She recently appeared as a presenter alongside British actor Tom Hiddleston at the Emmys 2016, and now fans cannot help but wonder what's next on her Hollywood bucket list.
The Quantico star posted a cryptic tweet on Monday (19 September) teasing her fans worldwide about her next role. "The thrill of the unchartered & the new... that's what drives me. So, what's next? #KeepGuessing #TasteLifeInStyle," Chopra wrote.
While Chopra plays a little guess game with her social media followers about "what's next", the actress spilled some secrets on her Hollywood debut as a villainess in the 1990s remake movie Baywatch. Speaking to ET about her "mean" role opposite the hunky Dwayne Johnson and Zac Efron, the 34-year-old actress expressed her concerns.
"I'm so bad and so mean and patronising and evil," Chopra said of her villainous role adding, "I don't know, America's going to hate me." She continued, "I'm serious. Zac and The Rock? I'm so mean to them and they're like the people's champion and the people's prince and... it's not going to be fun!"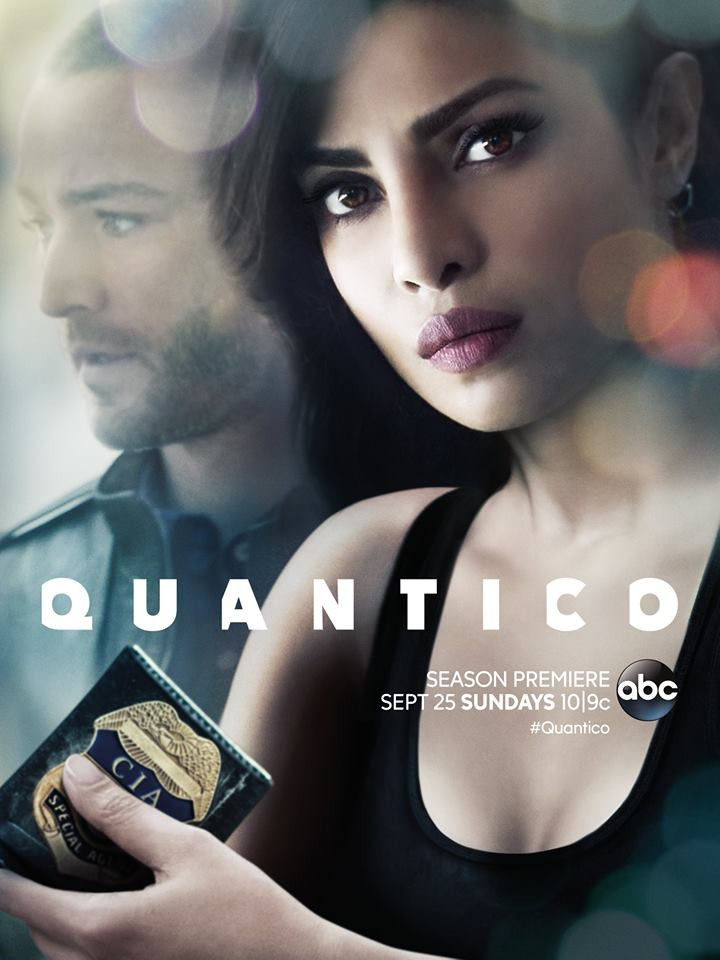 Thankfully, for those who are eagerly awaiting agent Alex Parrish's new role in CIA, the Bollywood beauty revealed some secrets about the first episode of Quantico season 2 ahead of the season premiere. "I just saw the first episode a couple of days ago and it's explosive," she revealed adding, "By the end of the episode, people are going to be like, 'Wait what?' but that's what we do. I'm very excited."
In another interview, Chopra also revealed that in the upcoming season of her ABC series Ryan and Alex are in a "good place".
"They're in a relationship, so Ralex is back. For the first time in their lives, they're in a good place where they're happy. That's how the season starts," she said.
The ABC crime-thriller, Quantico returns to TV on Sunday, (25 September) at 10pm EST.