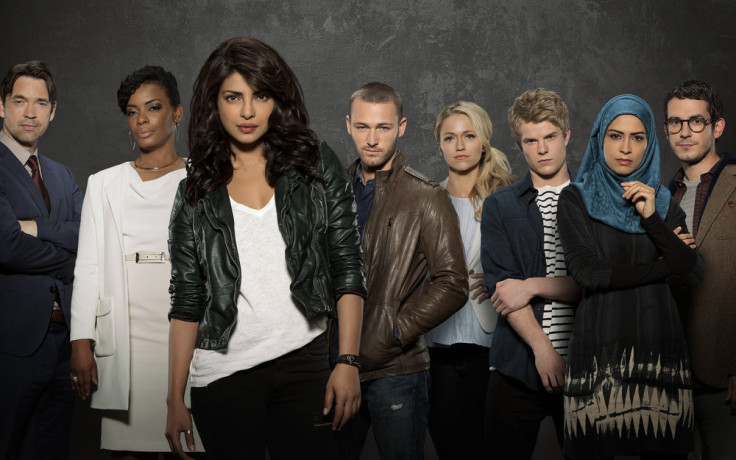 ABC's upcoming terrorist drama, Quantico, will premiere in the fall this year and fans of Indian movie star and former Miss World Priyanka Chopra are excited to see her in a completely different avatar.
Read on to know everything about ABC's latest American thriller TV series.
The synopsis of Quantico reads as follows: "A Diverse group of recruits has arrived at the FBI Quantico Base for training. They are the best, the brightest and the most vetted, so it seems impossible that one of them is suspected of masterminding the biggest attack on New York City since 9/11."
The show will revolve around Chopra's character Alex Parrish, who is an FBI trainee at the Quantico base in Virginia along side Liam O'Connor (Dougray Scott), Jake McLaughlin who plays Ryan Booth, Aunjanue Ellis as Miranda Shaw, Yasmine Al Massri as Nimah Anwar, Johanna Braddy as Shelby Wyatt, Tate Ellington as Simon Asher and Graham Rogers as Caleb Haas.
One among these will turn out to be a sleeper terrorist responsible for the most devastating terror attacks on US soil since 9/11.
In the trailer released by ABC, Alex Parrish is seen stranded on top of rubble of a building post a deadly blast. But instead of being treated as a victim, she's blamed for the devastating blast.
Now agent Parrish must escape for the FBI to unravel the conspiracy and uncover the real perpetrators behind the attack. Her journey will be interesting and fans would want to see how she proves herself innocent.
"Quantico was my first pick out of everything ABC sent me ... and I got it, so I was like, 'and it got picked up', so it all happened so fast. I just hope it's amazing and people love it," the former Miss World told Access Hollywood.
Quantico will premiere in September this year right after Marvel's Agents of Shield.