Pro-Isis Twitter account warns of attacks on Heathrow, Los Angeles, New York airports over weekend
The threat has come three days after Istanbul airport was attacked by suicide bombers killing 43.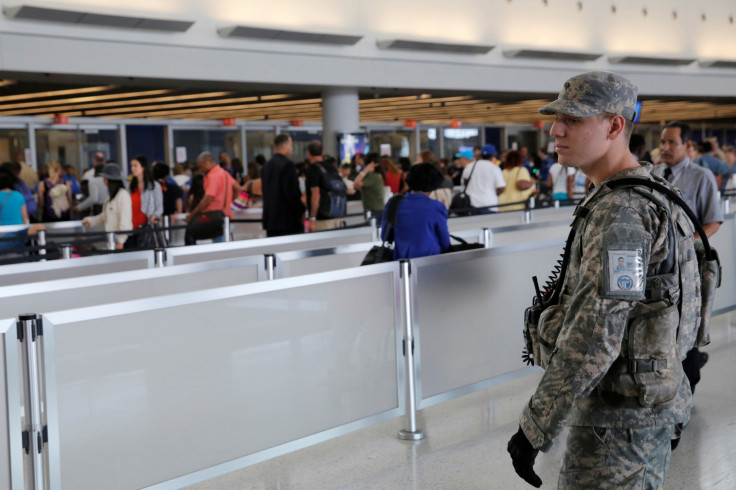 A pro-Islamic State (Isis) Twitter account has threatened to carry out attacks at three airports – Heathrow, New York's John F Kennedy and Los Angeles International - over the 4 July weekend. Although the claims could not be verified, it was revealed by SITE intelligence group, the well-known non-governmental counter-terrorism organisation that monitors online activities of extremists.
The social media account reportedly warned that "there will be a device placed in either Heathrow, LAX, or JFK airports," specifically targeting flights "flying from Heathrow to the US."
The threat has come days after suicide bombers blew themselves up and killed at least 43 people at Istanbul's Ataturk airport. The militants have also claimed responsibility for the attacks in Bangladesh on 1 July where at least five people have been reported killed.
Besides, US celebrates its Independence Day on 4 July and the long weekend means more travellers on their holiday, attracting more crowds in the airports. Up to 43 million people are expected to travel across the country for the Fourth of July weekend. Several American airports have already strengthened their security measures following the Istanbul attacks.
SITE, which spotted the threat, has been tracking the websites of terrorist groups for nearly two decades, and has worked with the US FBI to solve many investigations.
Calling the public to be alert, British Transport Minister Lord Ahmad of Wimbledon said: "We all need to be vigilant to the global threat of terrorism – in the UK we keep all aspects of aviation security under constant review and work closely with our international partners to mitigate risks," The Telegraph quoted him as saying.
"We will continue to take all steps necessary to keep the public safe, but for security reasons we do not comment in detail on specific measures or operational matters," he said.
© Copyright IBTimes 2023. All rights reserved.