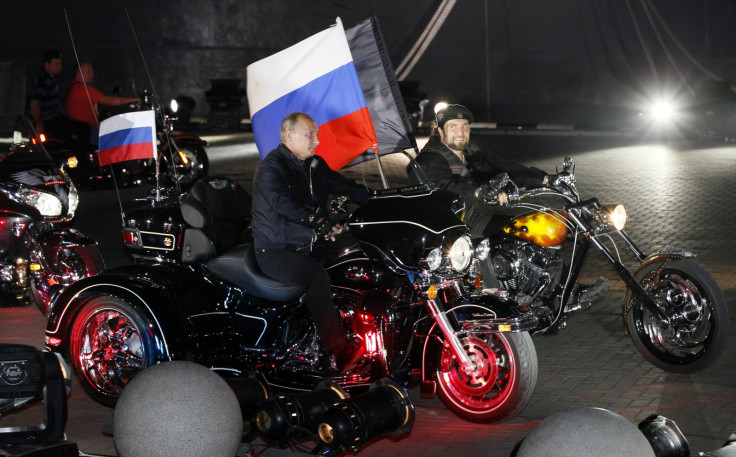 Lithuania has become the latest country to deny entry to Russian nationalist the Night Wolves biker gang as it begins its journey from Moscow to Berlin to mark the 70th anniversary of the Soviet Union's victory over Nazi Germany.
On 28 April, eight bikers from the pro-Putin biker club were turned away at the Lithuanian border, with some having attempted to enter the country from Belarus, and some from Kaliningrad in Russia.
"Although they had visas, they could not produce other necessary documents, without which it is impossible to enter into the Schengen zone," Lithuania's border guards told the BBC.
Some bikers also lacked the necessary technical documents for their vehicles, the guards said.
On 27 April, Poland denied entry to 10 Night Wolves bikers, calling their tour a "provocation", reports Reuters.
The fiercely pro-Kremlin motorcycle group has previously held rallies in support of Russia's annexation of Crimea, and the group's leader, Alexander Zaldostanov, has appeared alongside Vladimir Putin in publicity stunts aimed at boosting the Russian president's macho image.
Zaldonstov is one of the founders of Anti-Maidan, which has vowed to crush liberal opposition in Russia.