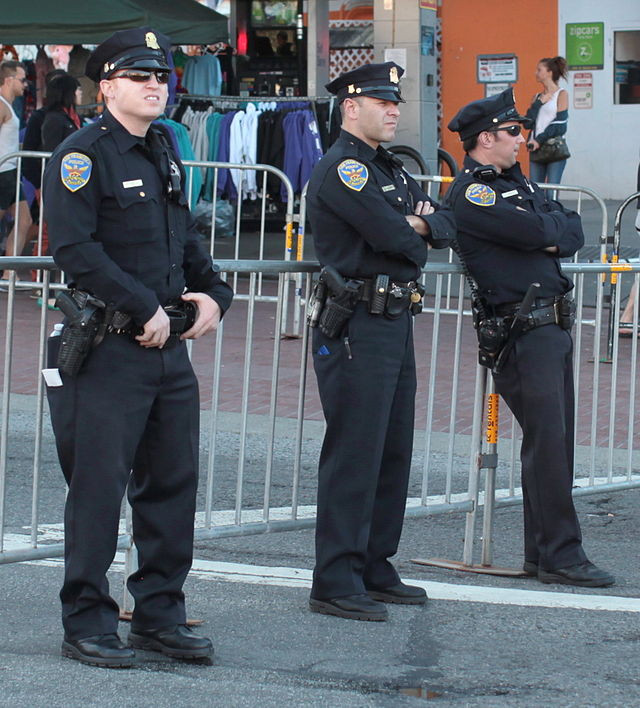 A major investigation has been launched into cases involving a crew of San Francisco police officers who texted racist, sexist and homophobic slurs to one another while on the job.
Officials fear the obvious bias from up to 14 police officers could jeopardize thousands of criminal convictions both obtained and pending.
A task force in District Attorney George Gascon's office has already identified 3,000 possibly contaminated cases, some going back 10 years, that involved the officers. Gascon has called in a panel of three judges to determine if bias played a role in the cases and if there's a "deeper culture of bias" in the department, CNN reports.
Some pending criminal cases already have been dismissed, and prosecutors so far have alerted defence lawyers of possible problems in about 60 other cases.
"If just one individual was wrongly imprisoned because of bias on the part of these officers — that's one too many," Gascon told reporters.
"When a police officer engages in misconduct, there are significant implications for public safety and for the public trust, particularly in our minority communities," he added.
Police Chief Greg Suhr has already recommended that eight of the 14 officers, including a police captain and a sergeant, be fired. Three others have already resigned, according to the San Francisco Chronicle.
The texts include a reference to cross burnings, and one notes that it's OK to shoot an African American because it's "not against the law to put an animal down".
The shocking messages first came to light in March when the US attorney's office filed a motion opposing bail during an appeal for Ian Furminger, a former San Francisco police officer who had been sentenced to 41 months in prison on corruption charges. Transcripts of the texts were listed in the motion.
San Francisco Public Defender Jeff Adachi told the Los Angeles Times that police bias particularly against minorities is a "systemic problem in San Francisco."
Though the city has a reputation for progressive politics, San Francisco's law enforcement has been caught in a number of recent scandals, including charges that sheriff's deputies were staging forced gladiator-like inmate fights in the county jail.