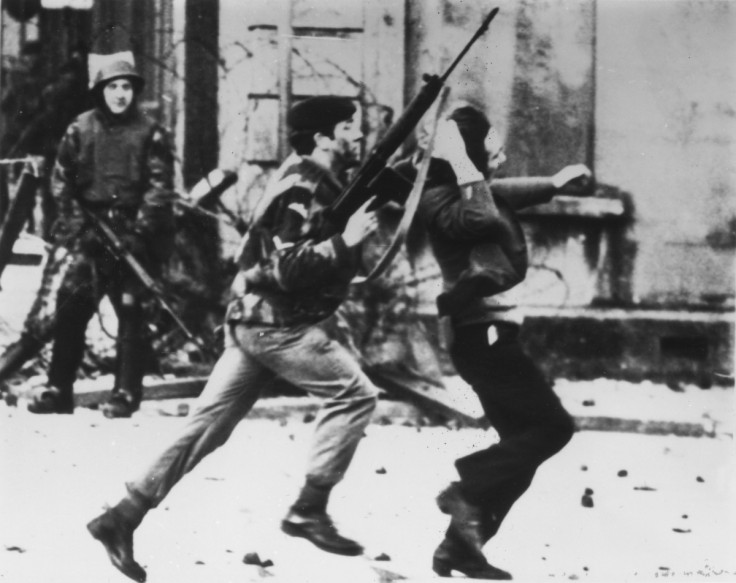 More than 1,000 former British servicemen will be viewed as manslaughter or murder suspects as a new probe will look into all 302 killings by UK troops in Northern Ireland during The Troubles.
Some 238 "fatal incidents" will be re-investigated by the Police Service of Northern Ireland's (PSNI) newly created Legacy Investigations Branch, The Sun reported.
It means that police will question veterans in their 60s and 70s over incidents dating back to 1969 with some who had been cleared, to be investigated again.
Conservative MP, Johnny Mercer, who served in the British Army, told The Sun: "This is a brand new witch hunt, as well as total and complete betrayal by the Government of those who have done its bidding.
"If we could demonstrate in Government just some of the courage our Armed Forces have displayed over the years in Northern Ireland, the entire historical allegations money machine would end."
Ulster unionist MP Ian Paisley Jnr said: "The dam is about to burst on our heroes."
The Sun said that the new investigation follows approval from the PSNI's chief constable under pressure from Sinn Fein politicians.
Of the 302 victims killed by British forces during The Troubles, half were thought to be IRA activists or members of loyalist groups, with rest being civilians. Many times, several soldiers opened fire at once, meaning at least 500 and up to 1,000 ex-servicemen will be suspects, the paper said.
It follows a critical report by watchdog Her Majesty's Inspectorate of Constabulary (HMIC) which said soldiers on duty get no protection from manslaughter or murder prosecutions.
A spokesman for Northern Ireland Secretary James Brokenshire said: "Police investigations are always a matter for the PSNI, who act totally independently of Government.
"While this Government firmly believes in upholding the rule of law, we are concerned that investigations into Northern Ireland's past focus almost entirely on former police officers and soldiers.
"This is wrong, and does not reflect the fact that the overwhelming majority of those who served did so with great bravery and distinction."
In October, the prime minister Theresa May pledged that UK troops would be protected from "vexatious claims" against British soldiers on the battlefield.
It comes as police have just submitted a report to the Public Prosecution Service (PPS) after interviewing former soldiers in their Bloody Sunday investigation, into the 13 people shot dead in Derry in 1972 by troops firing into a civil rights march.