A Birmingham man who rejected MI5 efforts to recruit him as an informant has been found guilty of preparing to join Islamic State (Isis) fighters in Syria after a partially secret trial.
Anas Abdalla, a Somali-born British national, was discovered hiding behind canisters in the back of a lorry in Dover in an attempt to flee the UK in April 2015.
The 27-year-old denied preparing for acts of terrorism with another man and, during his trial, complained of years of "oppressive treatment" by anti-terrorism officers. It was revealed during the trial that he had been closely tracked by an undercover "law enforcement" agent in the weeks before he was discovered at the port.
In a highly-unusual move at the Old Bailey, two police officers were instructed by the Crown Prosecution Service not to answer questions about MI5 in open court.
It was the fourth time the former computer technology student had faced trial for the same offence over an 18 month period at the Old Bailey.
Abdalla and Gabriel Rasmus, both 29, from the Acocks Green area of Birmingham, the crown alleged, were planning to travel to Syria via Bulgaria and Turkey "to join forces with so-called Islamic State and to offer their services, with their lives if necessary, to engage in acts of terrorism", according to the Guardian.
The pair were detained at Dover. Abdalla held a valid UK passport and, like Rasmus, carried a rucksack containing an iPhone wrapped in foil, a second Nokia mobile, ID cards, £520 and €250 in cash, waterproof clothing, walking boots, a night scope telescope, a compass, head torch, a route planner, vitamins, a thermal drinks flask and a G-Shock watch.
The pair were investigated by an undercover officer known only as "Mohammed" who had infiltrated supporters of Isis (Daesh) in the West Midlands. And as Abdalla was taken down to the cells, he threw a plastic cup at a counter-terrorism officer and said: "One day we will be standing in a bigger court than this."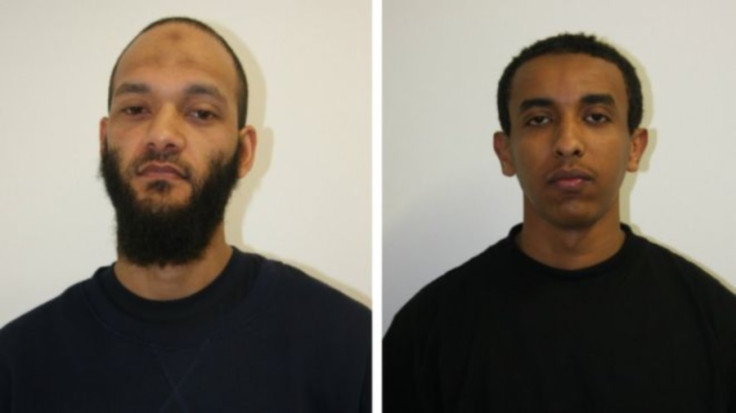 Rasmus pleaded guilty to preparing for acts of terrorism while Abdalla and the third man in the lorry, Mahamuud Diini, denied the offence. Abdulla claimed that he wanted to leave the country after persistent attempts to recruit him by MI5 and was convicted by a majority of 11 to one and will be sentenced at a later date.
Diini was cleared who had said he was trying to go abroad to find his missing brother who is banned from the UK.
Marcus Beale, Counter Terrorism Lead for West Midlands Police said: "Extensive surveillance and undercover activity was used as part of this investigation while the men were planning to travel to Syria and join IS.
"They were unknowingly being monitored by our officers who swooped as they attempted to leave the port. We will use every lawful technique and power available to us to prevent people from travelling to Syria."