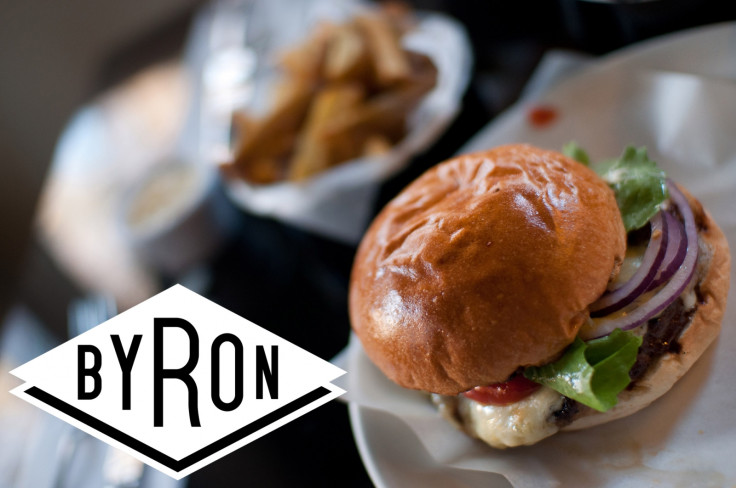 Two branches of the Byron burger chain of restaurants were shut after activists unleashed hundreds of cockroaches, locusts and crickets in the chain's Shaftesbury Avenue and Holborn branches in London on 29 July. Other protestors picketed the hamburger fast-food outlets while #boycottbyron was trending on Twitter.
In a joint Facebook statement, the organisations involved in condemning Byron, London Black Revs and Malcolm X Movement, said their actions were to highlight the food chain's "despicable actions in the past weeks having entrapped waiters, back-of-house staff and chefs in collaboration with UK Border Agency."
"Many thousands of live cockroaches, locusts and crickets [have been released] into these restaurants. We apologise to customers and staff for any irritation, however, we had to act as forced deportations such as this and others are unacceptable, we must defend these people and their families from such dehumanised treatment," the statement said.
At the protest, one activist spoke to Michael Segalov, who writes for Huck magazine. "Katie Hopkins called them [immigrants] cockroaches in an article just a few months ago," he said. "We want to show these people what cockroaches really look like, and we'll unleash them on places like this if they don't change their ways."
A Byron spokeswoman said: "The safety of our customers and restaurant teams is paramount, and our priority is now to work with local police to minimise the risk of further incidents."
On 4 July, Byron staff were told to attend a health and safety meeting but were met by immigration officials instead. A member of kitchen staff told Guardian journalists that the immigration officers burst into the building. "They said 'nobody move, we're immigration, stay where you are'."
The Home Office confirmed that 35 people from Brazil, Nepal, Egypt and Albania were arrested on suspicion of breaches of immigration laws, according to the Guardian.
Keith Vaz, Labour chairman of the Commons' Home Affairs Select Committee, said: "The decision of the Home Office not to fine Byron is most surprising and sends out the wrong message concerning the employment of illegal migrants.
"Ministers have been strident in promising to pursue those who break the law.
"We have received many complaints from local businesses in exactly the same position who have been heavily fined and whose reputation has been tarnished as a result of Home Office raids."
A Facebook group, Protest: Shame on Byron – no one is illegal, is organising a protest outside the Holborn chain of Byron at 6.30pm on Monday, 1 August.