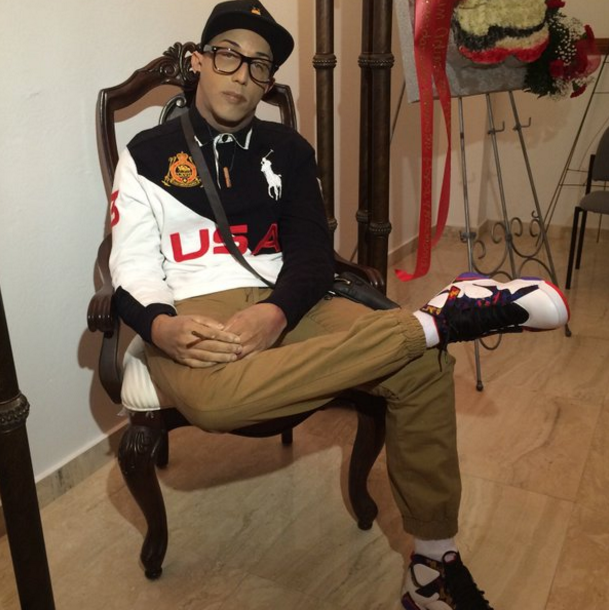 A Puerto Rican man, shot dead and killed, was given an unusual funeral as the family decided against a coffin, but to show the 26-year-old sitting upright, holding a cigarette. Fernando de Jesus Diaz Beato was shot 15 times outside his home in San Juan on 3 March, with police saying they have no leads as to his killer.
"We decided to embalm him like this because he was a very happy person, very active and we want to remember him as he was," said his sister Ihizz Diaz Beato.
"We didn't want to see him lying in the coffin. We wanted something different. And also, we wanted him to be remembered by his friends and family the same way he was when he was alive," she said in a video obtained by LiveLeak.
As a surprise, the funeral home decided to leave the deceased's eyes open, sitting with his legs casually crossed and dressing Beato in his usual sportswear attire.
Marin Funeral Home in Rio Piedras has become well known for unusual funeral services in San Juan. This is the ninth unconventional funeral they have done – but the first time where the eyes of the deceased have been left open.
"We have seen that the families wish to see the dead men just as they were when they were alive," said Damaris Marin, funeral home owner. "I think that this time was the most impressive reaction to any of the work we have done."
The unconventional funeral trend is growing says Jorge Lugo Ramirez, president of the Puerto Rico Funeral Home Association. "I see it as a challenge to the authorities: 'You killed me, but you didn't knock me down.'"
He added in a Washington Post interview: "These kinds of people are surrounded by easy money and guns. We can't be promoting that."
"As a professional, I had to admire the work," he said. "The funeral director said she had a secret formula. As an embalmer, let me tell you: It should not be secret. I would like to know how they did it."