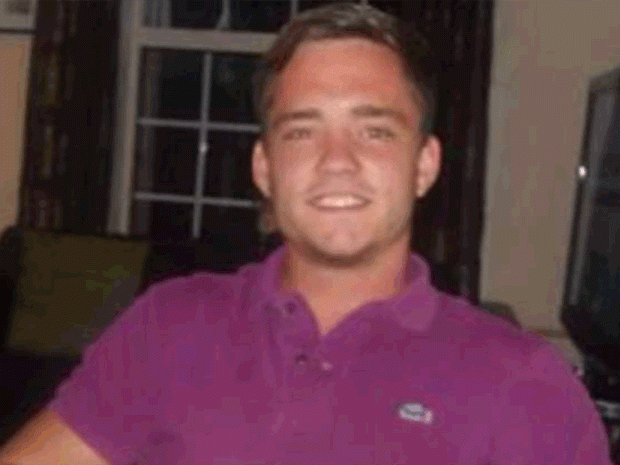 A young father has died after taking part in an internet challenge which involves two people taking it in turns to punch each other.
Tommy Main, 23, died after collapsing at a house in Erith, south east London. It is believed he died after being filmed being punched in the chest while playing the Punch4Punch game.
The game, which has become an internet craze, involves two people being filmed punching each other until one gives up and takes a forfeit, usually an alcoholic drink. The video is then uploaded to the internet.
Police are treating Main's death as unexplained and are awaiting the results of toxicology tests. A post mortem came back inconclusive.
A 20-year-old man has been arrested in connection with the investigation. He has since been bailed until September.
Police are now appealing for information about what occurred at the house party where Main collapsed. Det insp Michael Norman said he is "especially interested in any images or footage from the nights of his death".
Following his death, Main's brother, 37-year-old Roy, took to Facebook to condemn those who were involved in the Punch4Punch game.
He wrote: "I'm hurting so bad I don't think I'll ever be the same again.
"For the people at the party who call yourselves friends, you should have stopped it, not try and film it. I hope you can't sleep."
Main's friend Matthew Davey also set up a Facebook fundraising page to help "contribute towards funeral costs for the family and a brighter life for Aimee [Main's four-year-old daughter]".
It is believed the Punch4Punch game started in the US, with videos appearing online from as far back as 2009.
The trend follows on from the game Neknominate, which was linked to a number of deaths in the UK.
Neknominate involves people filming themselves drinking large amounts of alcohol before posting the footage online and nominating a friend to do the same.