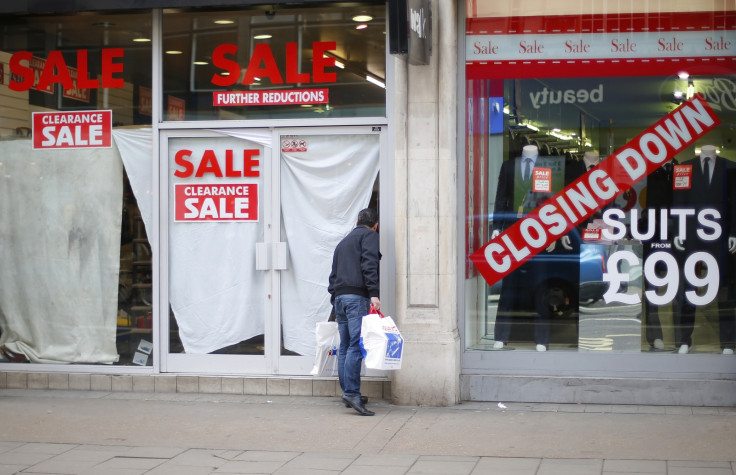 Research commissioned by insolvency specialists PricewaterhouseCoopers (PwC) has revealed the net closures of British high street stores rocketed almost threefold in 2014 compared with the previous year.
The study, which was carried out by retail analyst The Local Data Company, shows that there was a net loss of 987 high street stores last year, up from 371 in 2013.
Overall the survey revealed that 5,839 shops shut last year at an average rate of 16 per day.
The biggest decline came from "goods shops of a more traditional type", such as clothes and shoe stores, where 765 outlets ceased operations.
The study fund that mobile phone shops, former bank branches , money services shops has all suffered. However, charity shops, coffee shops, tobacconists/E-cigarettes, pound shops and betting shops were among those opening the most branches during 2014. Tattoo shops are another example of an independent business bucking the trend.
Experts have cited the rise of technology has as the catalyst for the High Street's decline.
Mike Jervis, insolvency partner and retail specialist at PwC, said: "This year's numbers expose the harsh impact of 'macro' changes on the high street, especially in certain sub-sectors.
"Regulation has blindsided the money shops, the advance of technology has hammered some phone operators and the internet continues to dent the clothing sector. Despite the benign economy, the net loss of shops has accelerated."
Mark Hudson, lead retailer at PwC added: "We're again seeing the continued effects of the digital revolution and consequent change in customer behaviour play out on the high street - these trends have been with us for some time and we should expect the rate of closures to continue.
"Rather than try to recreate the past, the high street needs to evolve to be relevant to the future."
On a regional basis, the West Midlands saw the biggest net loss in terms of store closures with 153 stores ceasing operation. Greater London saw 1,386 stores close, although this translated to a net closure of 83.