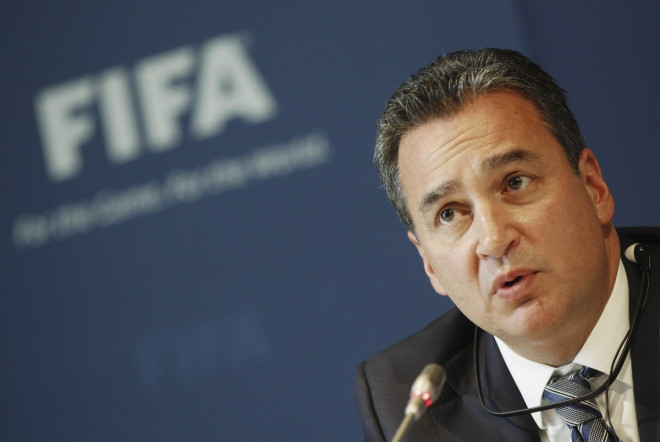 Fifa's chief ethics investigator will not examine millions of documents - which form the basis of new corruption allegations surrounding the awarding of the 2022 World Cup to Qatar - in his report on the bidding process to be released next week.
Michael Garcia is to release his report without investigating potentially crucial documents obtained by The Sunday Times which allege that former Fifa vice-president Mohamed Bin Hammam used bribes to influence voting outcomes in favour of Qatar as hosts for the 2022 World Cup.
"After months of interviewing witnesses and gathering materials, we intend to complete that phase of our investigation by 9 June 2014, and to submit a report to the adjudicatory chamber approximately six weeks thereafter," said Garcia.
"The report will consider all evidence potentially related to the bidding process, including evidence collected from prior investigations."
The paper alleged that Bin Hammam used a slush fund of approximately £3m to influence his chances at challenging Sepp Blatter for the Fifa presidency and also to sway four African Fifa executive committee members who each carried a vote in the 2022 World Cup bidding process.
"If the Garcia investigation refuses to accept the Sunday Times evidence the process will be a sham and Fifa will be forever tainted. Corruption must be tackled," said Jim Murphy, the shadow secretary for international development.
Garcia has spent £6m and over a year interviewing those involved in the 2018 and 2022 bids, including a Qatari bid delegation, to investigate allegations of bribery and corruption.
His report will influence Sepp Blatter's decision on whether to hold a re-run of the bidding process if allegations are proven.
Qatari denial
The Qatari bid committee has repeatedly denied Bin Hammam's involvement in their challenge for the tournament.
"We say again that Mohamed bin Hammam played no official or unofficial role in Qatar's 2022 bid committee."
British Prime Minister David Cameron has called for Garcia's enquiry to continue as promised.
"We will see what happens with this inquiry into the World Cup. And who knows what the chances may be for the future," the prime minister said.
"There is an inquiry under way, quite rightly, into what happened in terms of the World Cup bid for 2022. We should let that inquiry take place rather than prejudge it.
"My memories of that bidding process are not happy memories in terms of the way the whole thing was arranged and the role of Fifa."
The chief executive of the Football Federation Australia, David Gallop, said that The Sunday Times revelations were a serious development and it was now a "bit of a watch-this-space at this stage".