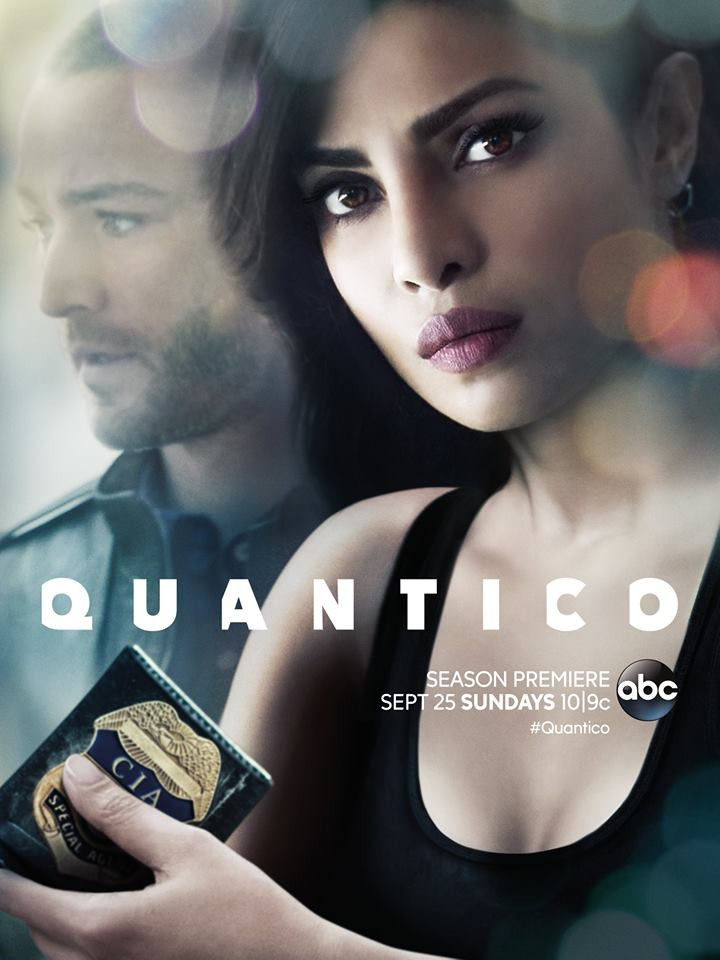 After a brief hiatus due to the presidential debate, ABC's crime thriller Quantico returns with a brand new episode on Sunday (16 October). Season 2 episode 3 titled Stescalade will pick up after the events in the previous chapter and will see Alex Parrish aka Priyanka Chopra find herself becoming a terrorist as she prepares to infiltrate a terror group.
Click here to watch the episode live online on the official ABC website. Stescalade will finally air on the network on 16 October at 10pm EST.
According to the synopsis it seems like donning a terrorist's mask might be easy for Alex, but becoming one of them would definitely be no cake walk.
As the hostage situation aggravates with a war looming in the near future, FBI boss Miranda will send her most trusted agent on a dangerous mission that will require Alex to go undercover and pose as a terrorists.
However, the real dangers will be revealed only when the American hero finds out that there's a black sheep again, who might have joined hands with the terrorists. "Alex goes undercover to infiltrate the terrorist group holding everyone hostage where she is shocked to discover not everyone is a stranger," the official synopsis of episode 3 teased.
In a sneak peek video, Alex is seen going over a huge list of intelligence that she needs to collect from the masked men. "Alright, let's go over this one more time, you need entrances, exits, number of terrorists, hostages, explosives, how they are rigged, hostage locations and if bio weapons are a real threat or a bluff, anything I'm forgetting," Alex asks Miranda over the phone.
Unfortunately, the clip ends with Miranda receiving a shocking text that reads, "We will find her". Does this mean Miranda has turned her back on Alex and is working in tandem with the terrorists?
While all the action takes place in a future timeline, at present the CIA trainees would continue learning at The Farm. As Alex and Ryan deal with the new job at hand, a certain inquisitive agent – Harry played by Russell Tovey – might uncover the secret of the former lovers-cum-FBI agents.
To find out who Alex will discover as the black sheep in the terror outfit, watch Quantico on Sundays on the ABC network.