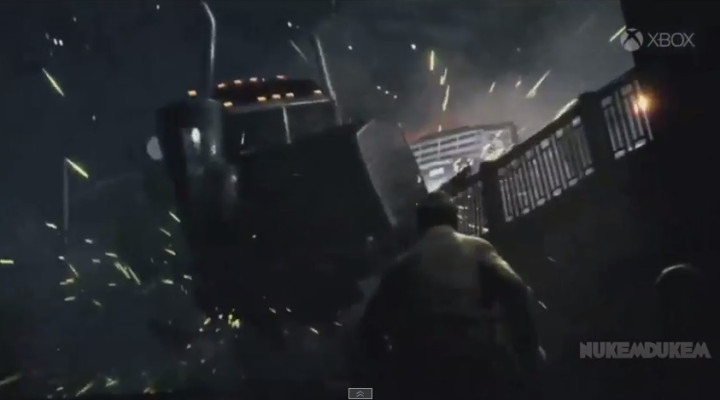 Microsoft's much anticipated and exclusive Xbox game, Quantum Break has had it's first real preview during the Xbox press conference at Gamescom 2014.
The games' creators, Remedy, had previously claimed on Twitter that the "Quantum Break demo will leave you speechless".
What makes Quantum Break so unique is that it's not just a video game, but a live action TV show at the same time. The game enables the player to see events unfold through the eyes of the heroes, while the TV show will focus on the enemy's side. There is considerable impact on the way the game and TV show develop depending on the actions of the player.
During the press conference, the title was introduced as a 'Revolutionary kind of game', with Remedy's Creative Director Sam Lake taking the helm for their presentation. The demo focused on a first look at game's "time amplified action gameplay", which will enable the player to slow time and reverse events so that the outcomes can be changed.
The hero is Jack Joyce, a man caught up in the blast of a failed experiment, which has given him the power to manipulate time. He can even stop bullets and control them with his new found ability. In the demo we see Jack trying to work his way around a city and avoid being captured by the enemy, a corporation called Monarch Solutions.
Throughout the gameplay, Jack must navigate through 'time stutters' where time can shift or collapse. Unlike other parts of the game, he has no control over these events, but can move through them where others cannot. However, Monarch Solutions has technology which allows them to move through the time stutters as well.
Remedy has promised plenty more previews to come throughout this week's Gamescom.