Rare Old Family Photos of Royals Go on Show at The Queen's Gallery [SLIDESHOW]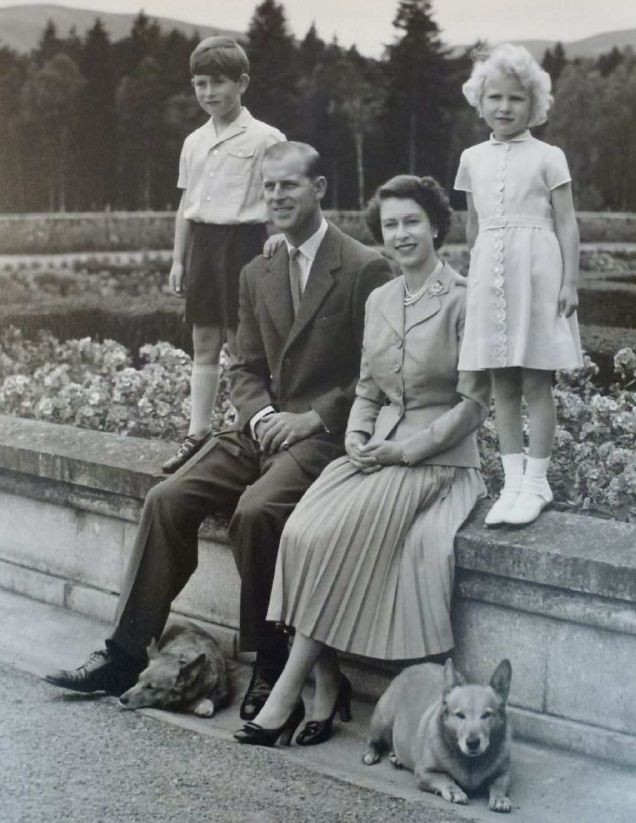 A total of 60 photographs of royal family members from the last six decades of the Queen's reign have been put on show at The Queen's Gallery, Palace of Holyroodhouse in Edinburgh, as part of a special Diamond Jubilee exhibition.
The exhibition, The Queen: 60 Photographs for 60 Years, which is on till 24 February 2013 features photographs showing Her Majesty in fleeting moments on official occasions, at relaxed family gatherings in Scotland and around the world, according to The Royal Collection.
"The wonderful thing about this exhibition is that it presents us with a portrait of The Queen in her many roles, as a daughter, sister, wife, mother, grandmother and Head of State, both at home in the United Kingdom and during some of her many travels around the world," exhibition curator, Lisa Heighway, said in a statement.
One of the photographs at the exhibition shows the Queen and The Duke of Edinburgh sitting on a stone-wall in the gardens of Balmoral Castle, with a young Prince Charles and Princess Anne standing on either side of them. This particular photo was used for the royal family's personal Christmas card in 1955.
There is one photo on display that features Princess Diana along with other royal family members. The photograph was taken in August 1985, when several members of the royal family had joined the Queen and the Duke of Edinburgh for their Western Isles cruise in Scotland.
Other highlights include a black-and-white photograph of the Queen returning to Buckingham Palace after her Coronation on 2 June, 1953; a photo of Her Majesty and the Duke of Edinburgh with President John F Kennedy and First Lady Jacqueline Kennedy at Buckingham Palace in 1961; an image of Her Majesty in July 1955 wearing the robes and plumed hat of the Order of the Thistle and more.
Scroll down to view some of the rare, old photos of the Queen and the royal family currently on display at The Queen's Gallery.
© Copyright IBTimes 2023. All rights reserved.