Queen Elizabeth coronation anniversary: Gun salutes ring out as UK monarch marks 62 years on throne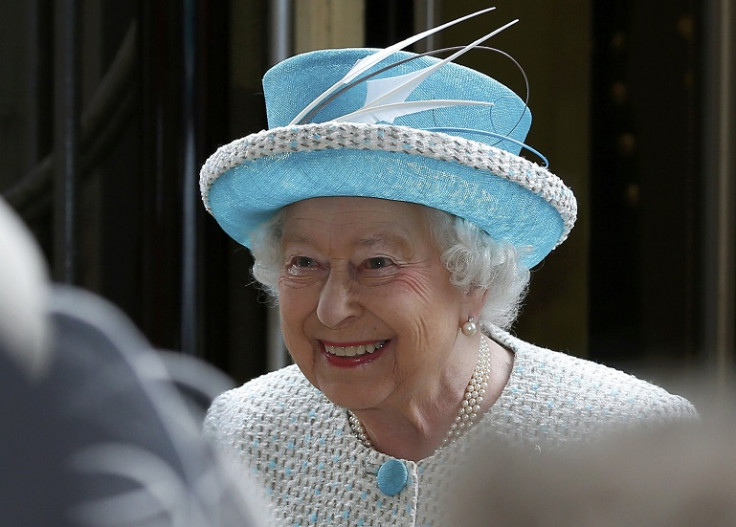 Queen Elizabeth today (2 June) marks 62 years since her coronation at Westminster Abbey with gun salutes in England, Wales, Scotland and Northern Ireland.
The UK's second-longest serving monarch was crowned on 2 June 1953, when she was 27, more than one year after her father King George VI died in his sleep on 2 February 1952.
Military saluting stations across London, at Edinburgh Castle in Scotland, Cardiff and Hillsborough Castle in County Down, Northern Ireland have fired ceremonial volleys to announce the anniversary.
In London, soldiers from The King's Troop Royal Horse Artillery took up positions in Hyde Park, where 71 horses pulled six First World War 13-pound field guns for a 41-gun Royal Salute at midday.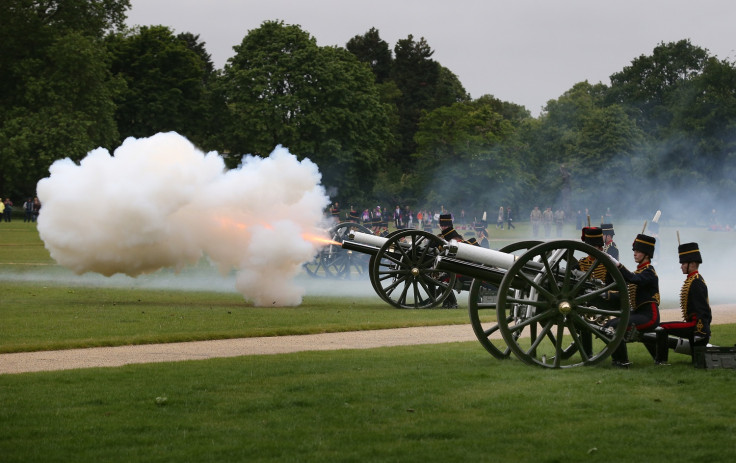 At the Tower of London, The Honourable Artillery Company fired a 62-round Royal Salute from Gun Wharf − with an extra 21 volleys for the City of London.
A 21-gun salute was also fired outside the Senedd in Cardiff Bay.
It is the final anniversary before Elizabeth succeeds Queen Victoria as the country's longest serving monarch.
It is thought Queen Victoria reigned for 23,226 days, 16 hours and 23 minutes before her death on 22 January 1901 at Osborne House on the Isle of Wight. Elizabeth will reach and overtake the milestone on 3 September.
Queen Elizabeth II 1953 coronation − 10 facts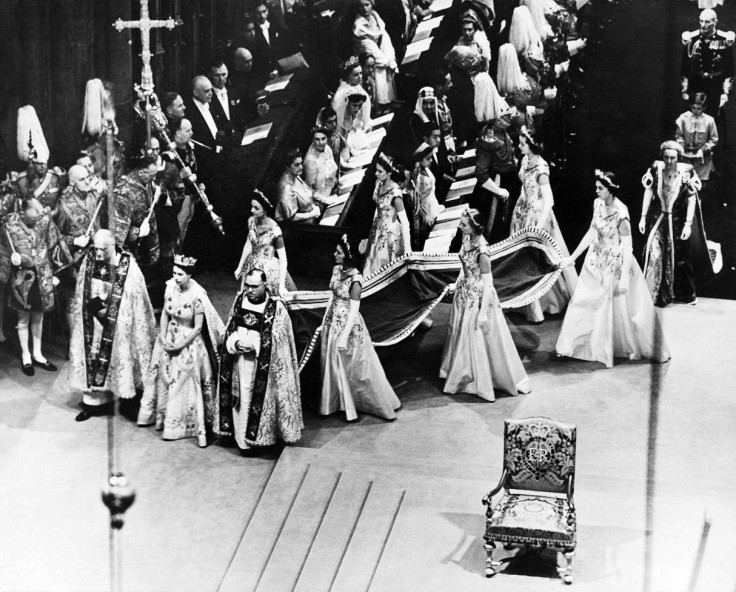 Queen Elizabeth II was the sixth Queen to have been crowned in Westminster Abbey in her own right. The first was Queen Mary I.
The Queen's coronation service began at 11.15am and lasted almost three hours, concluding at 2pm.
The service was taken by the Archbishop of Canterbury, whose duty it has usually been since the Conquest in 1066.
Prince Charles created history when he became the first child to witness his mother's coronation as Sovereign. Princess Anne did not attend the ceremony as she was considered too young.
A total of 8,251 guests attended the Queen's Coronation ceremony at Westminster Abbey.
129 nations and territories were officially represented at the Coronation service.
Her Highness Princess Marie Louise (granddaughter of Queen Victoria) was attending her fourth coronation.
An estimated 27 million people in Britain watched the ceremony on TV and 11 million listened on the radio.
On her way to the Coronation, Her Majesty wore the George IV State Diadem, which incorporates 1,333 diamonds and 169 pearls.
Coronation Chicken was invented for the foreign guests who were to be entertained after the coronation.
© Copyright IBTimes 2023. All rights reserved.