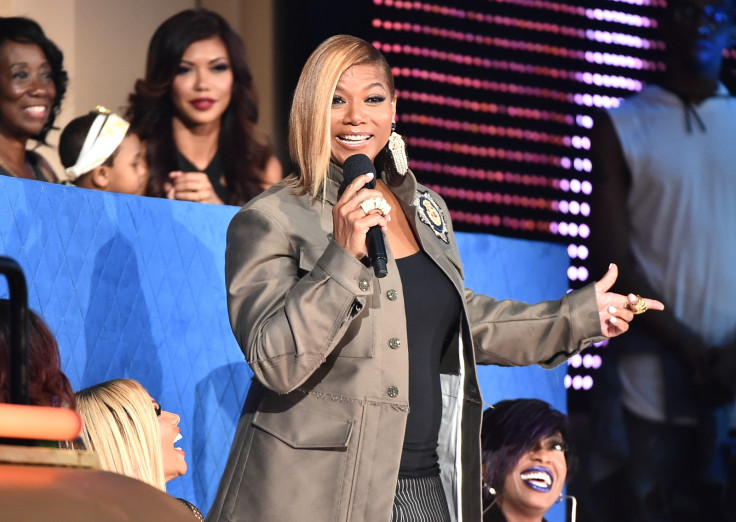 VH1 Hip Hop Honors: All Hail the Queens returned after a six-year break and Queen Latifah sure made the event unforgettable for fans. Her outstanding performance and empowering speech on racism, on the back of the Black Lives Matter movement sure left viewers mesmerised.
At the show held on 11 July in New York, women who have made it big in the hip-hop industry and paved way for youngsters to follow suit were honoured. Lil' Kim, Missy Elliott, Queen Latifah and Salt-N-Pepa were honoured on the show.
However, it was actress and comedienne Queen Latifah's empowering speech that stood out at the glittering ceremony. She addressed the current environment in the US, following the deaths of Alton Sterling and Philando Castile at the hands of police officers.
"We all know that the world and our world is really tense right now," the Oscar-nominated singer-actress said as she referred to the racial incidents at Louisiana, Minnesota and Dallas.
"It's a lot of tension. It's a lot of angst. It's a lot of hurt. A lot of pain. I'm hoping that we can somehow manage to channel all of these emotions that we have in a positive way and really do something to change our world."
"I don't care how much money or things I have, or Puff [Seas Diddy Combs] has, or Missy [Elliot] has, the ladies have, if I go outside and try to hail a cab and he passes me for the white woman standing right there — that racism is still alive and kicking. And we have to change that. And I'm not blaming the white lady, she needed a cab too. I'm just saying we gotta change this attitude."
Alicia Garza from the Black Lives Matter movement also weighed in on fighting racial stigmas. "This movement is grounded in black peoples' dignity, justice and freedom. It's about love, not violence," she said while opening the show.
Sean Diddy Combs and Michelle Obama also made special appearances at the event.