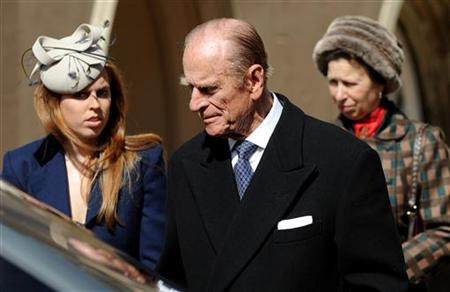 Prince Philip, the Duke of Edinburgh, has been taken to hospital for the third time in eight months as a "precautionary measure", Buckingham Palace said.
Qyeen Elizabeth's husband, who is 91, was taken to the Aberdeen Royal Infirmary by car but no further details were forthcoming.
"We are waiting for the Duke to be medically assessed," a spokesman for the royals said.
The fact that he was not airlifted to hospital might suggest that it was not as urgent a health scare as some of his recent ones.
If there were reports of heart problems, a helicopter would have been used to get him to hospital more quickly, cardiologist Iqbal Malik told the BBC.
The Duke had been staying in Balmoral with the Queen.
Prince Philip spent five days in hospital in June with a bladder infection. He was admitted to the London Hospital after joining the Queen at the Pageant on the River Thames during her diamond jubilee celebrations.
A few days before Christmas, he was flown to Papworth Hospital in Cambridgeshire after complaining of chest pains.
He spent four days as a patient and underwent surgery to have a stent inserted in a blocked artery.