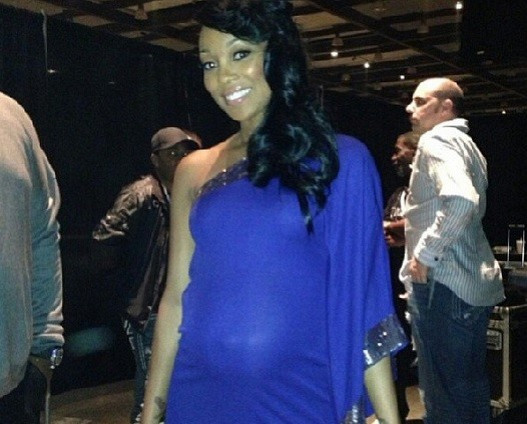 R'n'B star Monica Brown has celebrated Mother's Day in the US by announcing that she is pregnant.
The Angel of Mine hitmaker and her basketball ace husband Shannon Brown are expecting their first child together later this year.
Monica confirmed her baby news via Instagram by sharing a snap of her showing off her baby bump just before an event in Chattanooga. She captioned the picture: "5months & counting #excited".
She later retweeted her husband, who told his 238,000 followers on Twitter: "Hallelujah! Thank God! Thank you Jesus! I'm so Blessed!"
Celebrities and fans quickly flocked online to congratulate them.
One wrote: "Congratulations to the both of you, you both look very happy! God Bless."
Fellow pregnant singer Tamar Braxton tweeted: "Finally! We can all share in you happiness! Love you guys."
In April, the songstress denied claims that she was expecting.
"I never made an announcement about anything. It's just not who I am," she wrote in Instragram.
"Nothing's a secret with me, what you see is what you get. I've never felt the obvious needed an explanation but I know people report a lot of stuff daily artists don't say themselves."
Monica is already a mother and had two sons Rodney, seven, and Romelo, five, with rapper Rocko.
Brown, 27, also has a son, Shannon Christopher, from a previous relationship.