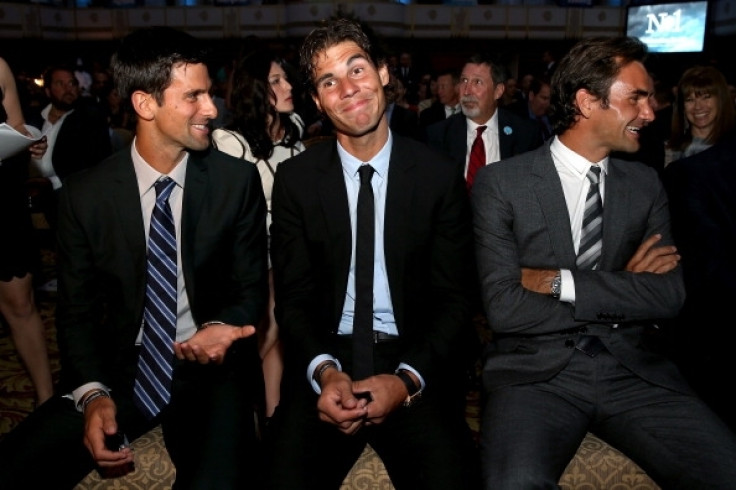 Rafael Nadal's uncle Toni has revealed that the duo believed the presence of Roger Federer and Novak Djokovic meant the Spaniard would never become world number one.
Nadal most recently became world number one again during the Cincinnati Open in August and will be looking to end the year as the top player in tennis for the first time since 2013.
However, despite currently holding the top spot for a total of 143 weeks throughout his career, the Spaniard thought he would never reach the pinnacle of tennis.
With Federer becoming world number one in 2004 and dominating tennis for the next couple of years, Nadal, despite his many accomplishments, was stuck in second place.
Then with Djokovic coming into the fold and cracking the top three in 2007, there were fears that if anyone was going to overtake Federer, it would have been the Serbian.
"He [Rafa] became No. 2 in 2005 at only 19 [years of] age," Toni said, as quoted on Tennis World USA. "It was the breakthrough year as he won 11 ATP titles including Roland Garros, and he was behind only Roger Federer."
"Despite [the fact] he won three Grand Slam titles, he was in that position for three more years and at some stage Novak Djokovic, who was at the beginning of his career, made us think that we would never achieve it.
"So I joked and told Rafa: 'Probably you will be the best No. 2 in the history'."
Eventually, the 31-year-old reached the summit of tennis, defeating the Swiss ace in the 2008 final of Wimbledon and going on to become world number one for the first time in his career.
"At the end on 18 August 2008, after winning two other major titles and a gold medal at the Olympics, he made it," Toni added.
Nine years on, it is still Nadal and Federer competing for top spot as the long-time rivals are vying to win the US Open.
The duo are both in the third round and could face each other for the first time in New York at the semi-final stage.