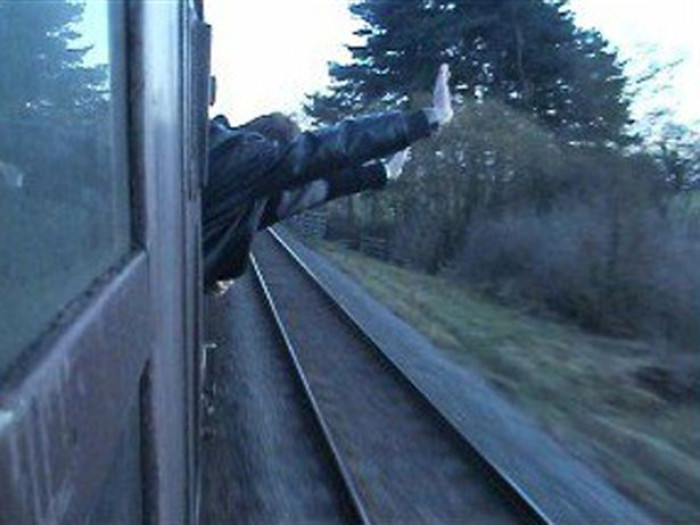 A man who was killed after leaning out of a moving Gatwick Express service was previously tagged in a photo on Facebook showing a man hanging out of a moving train.
Simon Brown, from East Grinstead, West Sussex, was killed after being struck on the head on 6 August while travelling to London's Victoria station. Brown, described as a train enthusiast who had just got his dream job as engineering technician, was pronounced dead at the scene following the accident near Wandsworth Common station.
A photograph has now emerged showing a photograph of a man leaning fully out of a window which Brown is tagged in, although it has not been confirmed that he is the one in the picture. The man's face is obscured by his arm.
The picture, which was uploaded to the social network in February 2011, has the caption: "Toby and Simon behind 37255" reported the Mirror.
His father, Mike Brown, a former City worker, paid tribute to the 24-year-old "railway fanatic" following his death. He told the Evening Standard: "As soon as he could toddle, Simon was into trains. At nine he volunteered with the Bluebell (heritage) Railway in West Sussex and became a station master.
"He worked on a Great Northern restoration project and left school at 18 to start an apprenticeship with Southern Trains. He'd only got the job with Hitachi a couple of months ago and had moved to Stoke Gifford to be with his girlfriend."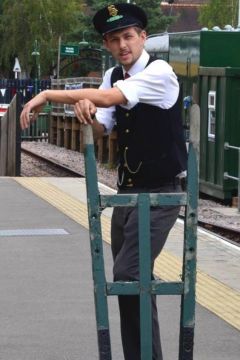 His girlfriend, Missy Wilson, added in a statement: "Simon was a warm, loving individual whose unbounded passion and enthusiasm for life and all things related to trains of any kind – from model railways through steam to modern day rail transport infected everyone he met.
"He will be sorely missed not only by his partner, his family and his friends but also by his many colleagues throughout the rail industry."
Elsewhere, a JustGiving page has been set up for Brown by his friend Reuben Smith in order to raise funds for his funeral and a memorial train for him.
Smith wrote on the JustGiving page: "Simon was a great friend of ours and a real light in the railway world. He was always smiling cheerful and would bend over backwards to help anyone. There's now a massive hole in our close knit community where he was. He has been taken from us at the age of 24 it's far too young.
"Please donate. I want to have this memorial train in his coach that he spent hours on and I want to help ease the burden of the cost of the funeral for his parents – having had to bury my younger brother 11 months ago I know how hard it is."