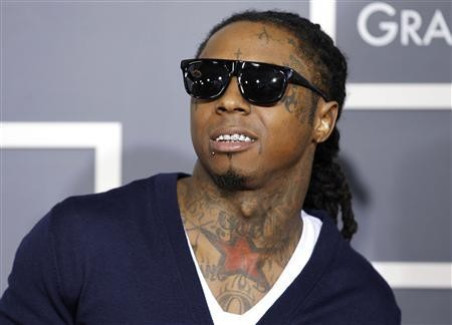 He was the one that filed the multimillion dollar lawsuit against Qunicy Jones III over The Carter documentary, but it looks like it is Lil Wayne who has been left out of pocket.
According to TMZ, the rapper has had his suit thrown out and to add salt to the wound - he is being forced to pay Jones $2,195,000 (£1,372,217) after the producer won his countersuit.
In court documents obtained by the gossip site, Lil Wayne, real name Dwayne Carter, was ordered to the hefty sum after the court ruled that he blocked the release of his film, The Carter, therefore infringing on its profits.
The 30-year-old Lollipop hit maker originally sued Jones (son of the legendary music producer) over the director's "scandalous portrayal" of him in The Carter, an unauthorised 2009 documentary the artist's life. He also accused Jones of using unlicensed music from his 2008 album, The Carter 3.
Last month a video of the father-of-four mocking official's questions and mocking proceedings in the disposition went viral after it leaked online.
It was later reported that the stunt had a negative impact on his case.
It has not been a good couple of months for the Young Money boss. He was rushed to hospital last month after suffering seizure-like symptoms on board his private jet and also had to push back the release date of his forthcoming "I Am Not a Human Being 2" album.