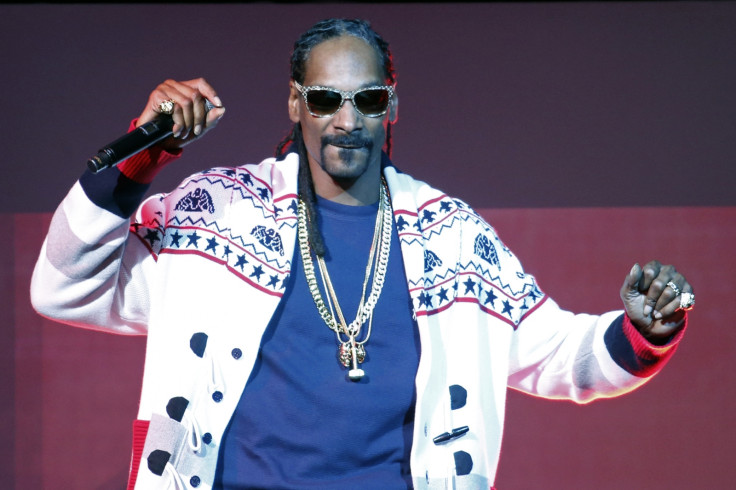 International rap star Snoop Dogg has been collared at an Italian airport for carrying $422,000 through customs less than a week after he was stopped in Sweden on suspicion of drug use.
The amount represents around forty times the limit at which travellers are required to declare. The current restrictions state that travellers are required to declare 10,000 euros ($11,000) in cash or face prosecution.
The rapper who is known for the hits Gin & Juice and Drop It Like It's Hot was stopped at Lamezia Terme airport in the southern Italian city of Calabria and as a consequence Italian police seized half of the $422,000 due to money laundering laws. Money is usually returned with the deduction of a fine set by magistrates.
Snoop Dogg (real name Calvin Cordozar Broadus Jr.) played in Calabria on Friday night (31 July) and was believed to be on his way to the UK as he is set to perform at the Kendal Calling Festival in the Lake District on Sunday (2 August).
Andrea Parisi, lawyer for the rap singer, told Reuters: "We clarified everything from a legal point of view. The money came from concerts he had performed around Europe. There was no crime; it was just an administrative infraction."
Snoop Dogg has been touring the Pharrell Williams-produced album Bush that was released in May. He had just performed at a concert on Saturday night (26 July) in Uppsala, Sweden when he was stopped by the Swedish police on suspicion of drug use.
In July 2012, he was banned from entering Norway for two years after a small amount of marijuana was found on his person.
In all, he was found to be carrying eight grams of marijuana and about 227,000 Norwegian kroner ($37,700) in cash.
Snoop Dogg rose to international fame as part of Death Row Records run by music impresario Suge Knight. His first album Doggystyle was an international hit.
He has been an advocate for legalising marijuana investing in an Uber-style delivery app for the drug called Eaze in April this year.